Neokyo's 2022 Year In Review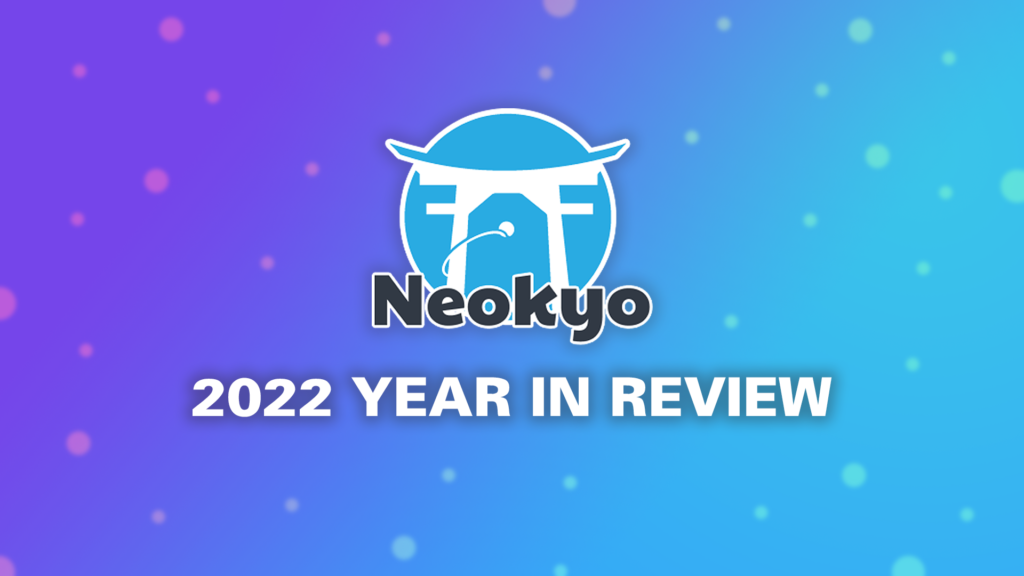 On behalf of everyone at Neokyo, we'd like to thank you for shopping with us in 2022. This year, we did our best to improve the Neokyo customer experience, strengthen our selection of quality marketplaces for you to buy from, and streamline our website to make it more accessible and useful for both new and returning members of our community of customers.
Whilst we've got even more planned for the future, we wanted to take a quick look back at all the changes we've made for Neokyo in 2022, and look forward to what we'll be doing in 2023. If you've just joined us this year, rest assured – we've done a lot for Neokyo over the last 365 days, and we're doing even more next year!
Marketplaces
At the moment, you can use Neokyo to purchase cool products from a wide variety of unique marketplaces in Japan such as Amazon.co.jp, Yahoo Auctions, Rakuten and many more.
Throughout 2022, we added to this amazing lineup of stores.
We launched a partnership with Limista in January, which allows you to easily participate in exclusive digital signings of your favorite artists. With the growing abundance of digital signings in the modern age, this is something we're glad we're able to offer.
In addition to Limista, we continued to expand our offerings in March by finally launching Rakuma as a marketplace. If you didn't already know, Rakuma is one of Japan's top flea markets, and using Neokyo, you can search all its listings to find excellent deals on a variety of goods being sold by regular people just like you. From second-hand fashion, Kpop goods to anime figurines, It's the perfect place to find a bargain on all your items with niche interests! As with all our other stores, you can access Rakuma from our multi-marketplace search bar and browse all the site's listings with ease.
Alongside Rakuma and our partnership with Limista, Surugaya was fully integrated into Neokyo during 2022. Surugaya is an acclaimed hobby store within Japan that serves your needs for all manner of otaku goods: everything from retro games, doujinshi, figurines, and smaller items like key chains, acrylic stands, posters, badges can be found at Surugaya for even the most niche characters and series. With an online service that lets you choose between Surugaya's own offers and third party retailers, Surugaya also gives you plenty of options to choose from. If that wasn't enough, for purchases made directly from Surugaya, the domestic shipping portion of the cost will be free!
We're excited to add even more options for your Japan shopping experience to Neokyo in 2023 (more info on that below), but there's already lots of options available if you want to explore the world of Japanese products. Throughout Winter, we're offering a discount on our service fee so that you can snap up all of those Winter deals at various Japanese retailers. At only 100 yen, you won't want to miss out on this opportunity!
New Features
To make things even better for you, outside of adding new marketplaces, we've also redoubled our efforts to improve the experience on the Neokyo site. In 2022, we tried to consider the entire customer experience and tweak elements to give everyone a smoother and more visually appealing journey through our site.
Among other things, the purchase request form and the Neokyo wallet were overhauled to make them easier to use and understand. Now anytime you make a purchase request for any product on any Neokyo marketplace, all the essential information is condensed into one easy equation before you make the transaction.
Neokyo Wallet is now the easiest place to manage the funds you use to shop with Neokyo. From auction deposits to refunds for cancelled orders, all of it is managed in one place, with clear buttons for all of these essential functions.
You may have noticed some changes to pages throughout the site in general recently. The help page is now significantly more comprehensive and as a result, more helpful! In addition, the first time user page guides you through the process of buying using Neokyo. If you're recommending Neokyo to someone else, we recommend that you link them to this page.
For our regular customers, we've added the New Order Weight/Dimension Beta feature, which can be really handy for buying particularly large items like scale figures, martial arts equipment, games consoles and more. If you're worried about ordering something large, this is going to be the best way to make sure that everything is as you want it before you place your order. This estimator is included as part of our service and is now available to all customers – it's still in beta, we're counting on you to test it out and let us know how it can be improved!
Finally, we recently added a Chatbot to our site to assist with basic customer queries immediately. This is another feature we're still testing out, so please be kind to our new robot pal: we promise they're very friendly!
What's coming in 2023?
In 2023, we plan to improve the shipment experience. This will involve improvements to the handling of invoices for European customers in a way that should reduce the waiting at the custom office as well as reducing the processing fee from the carrier. Hooray!
For the website, we're going to continue rolling out small but noticeable improvements to aid in the website's general quality of life. Our development team also kept working on a brand new version of the service. This will start with updates and improvements to the user dashboard, but also extends to things like an interactive FAQ. We can't share many details about these additions yet, and they might take some time to be implemented, but please be excited!
Finally, we're currently hard at work at a long-requested addition to our selection of marketplaces. We can't reveal which it is yet, but stay tuned for more information on this hugely exciting expansion of our offerings at the beginning of 2023!
That's all we can share in terms of updates today, but once more we'd like to express our immense gratitude to everyone who has used our service in 2022. We hope you'll continue shopping with us!