What Is Yahoo Auctions?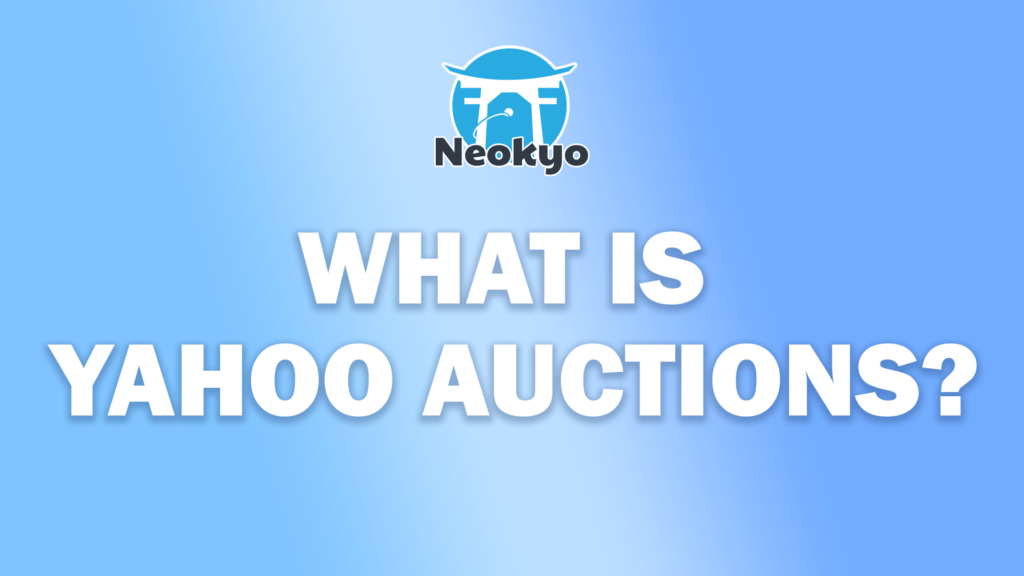 If you're looking to find Japanese products but also want to find yourself an excellent bargain, Yahoo Auctions is the place to go. With a huge range of products for sale using an auction style bidding system, Yahoo Auctions is a brilliant way to save some money when looking for specialist Japanese products.
As a Japanese second-hand marketplace, Yahoo Auctions also connects you with a huge community of Japanese sellers with plenty of experience selling in their respective fields. From otaku goods to high fashion, Yahoo Auctions is a great place to start your collecting journey!
Why Shop at Yahoo Auctions?
Unlike other Japanese marketplaces, Yahoo Auctions offers both auction based listings in addition to 'direct purchase' listings. It's up to the seller! This means that it can be exceptionally easy to find certain items for a cheaper price on Yahoo Auctions than on stores where items can only sell at a fixed price.
In addition, a bidding system like Yahoo Auction's means you only need to pay for what you're comfortable with – you can set your own limits to ensure that you're only going to get the best bargains, or go as high as you need to secure that extremely limited item!
Many sellers will also offer direct purchasing options, so if the item you're looking for is popular, you'll usually find that searching on Yahoo Auctions gives you plenty of options at a rage of different prices and conditions.
What Can You Find at Yahoo Auctions?
The scope of what you'll find at Yahoo Auctions is fairly limitless. Time and time again, Yahoo Auctions has proven itself as a valuable platform for merchandise collectors, fashion enthusiasts, hobbyist plastic modellers, K-pop fans, and many more passionate fan groups.
From the latest in popular manga/anime to retro gaming, you'll be able to find merchandise from all different niches and eras on Yahoo Auctions. To get an example of the kind of things you can find, you can head over to the Neokyo main page, switch the search bar to the Yahoo Auctions tab and then start typing in your keywords. The Neokyo search bar will automatically translate to Japanese, but you'll get better results if you search using Japanese.
How To Shop At Yahoo Auctions
Found a listing you want on Yahoo Auctions? No problem. You can now use Neokyo to go ahead and place a bid on the item you've chosen. Yahoo Auctions product listings will look a little bit different to the listings you'll find using the other marketplaces.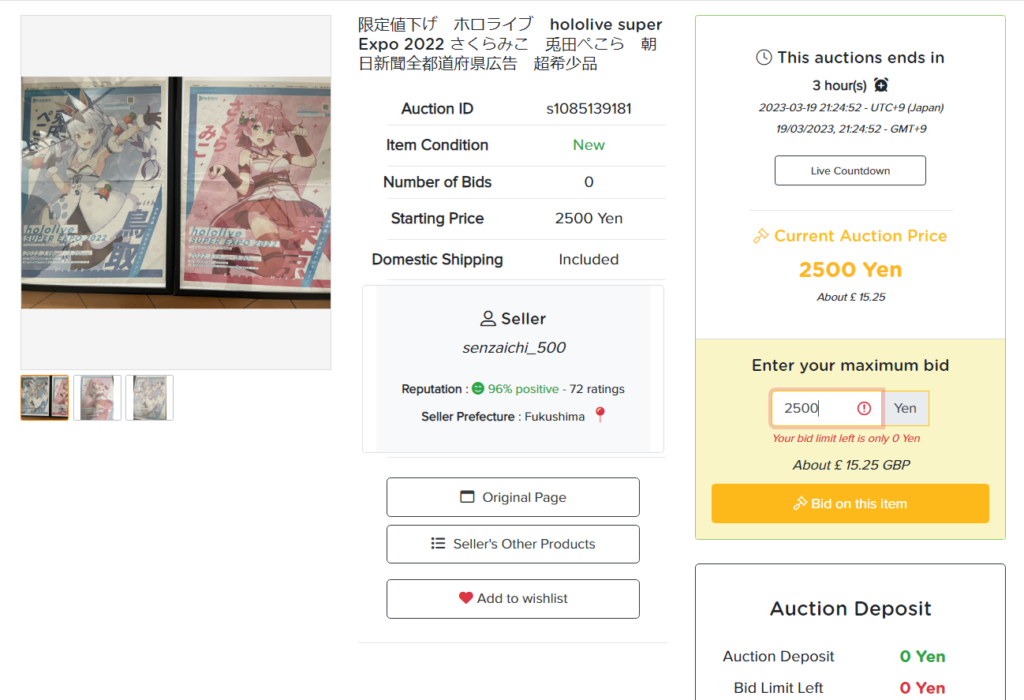 As you can see from this image, the biggest difference is that instead of paying a specific price, you'll set an upper limit for how much you're willing to bid on a product. Bids will be automatically placed until the limit is reached, using your Neokyo wallet as a payment source.
This means that once you've set your limit, you have to do very little!
From here, if you successfully win the bid, we'll take care of the rest and get it shipped to our warehouse in Fukuoka, Japan. From there, we can ship it to your address at a time that's convenient for you! With Neokyo, buying from Yahoo Auctions is very easy.