Sanrio Japan Online – How to Buy from Neokyo?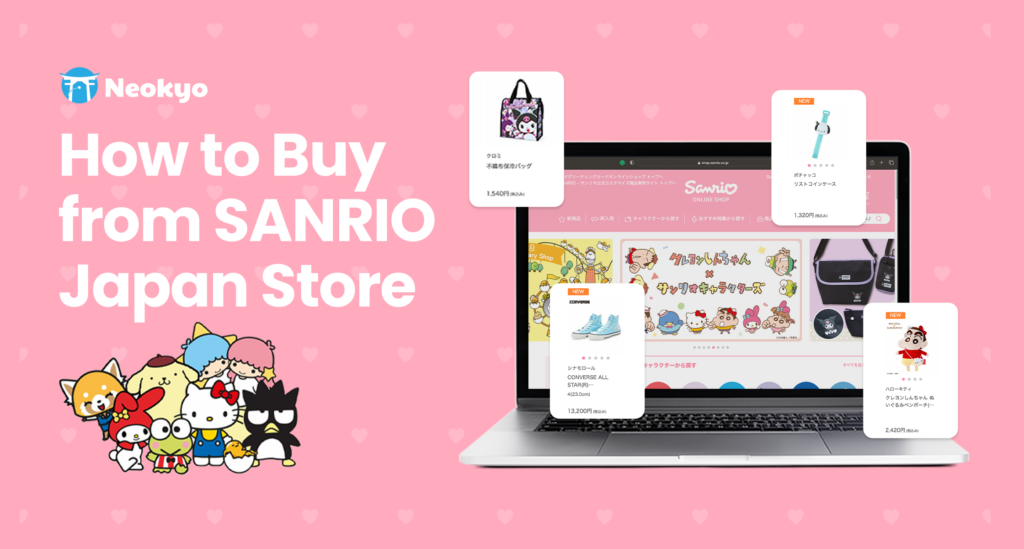 Sanrio is well known for its adorable Hello Kitty Character. However, other characters like Cinnamoroll, Pompompurin, and Kuromi also top the list. In Japan, Sanrio is often referred to as "Kawaii."
You can find Sanrio items almost anywhere in the world. However, Sanrio frequently releases exclusive collections that are only available in Japan. These can be found on the Sanrio Japan Online Store.
You can find hundreds of amazing collections at the Sanrio store, from plushies and accessories to stationery and many more. However, Sanrio's Japan-exclusive store doesn't ship items outside Japan. But there's no need to worry! With Neokyo's help, you can easily buy from the Sanrio Japan Online Store.
Today, we're bringing you the ultimate guide on how to shop from the Sanrio Japan Online Store using the Neokyo proxy service – a tried and tested intermediary that helps international customers gain access to Japanese goods.
Haven't registered with Neokyo yet? Sign up and receive exclusive discounts on your favorite Sanrio Japan items!
Sanrio Japan Online Store: Step-by-Step Shopping Guide
Visit the official website of Sanrio Japan.
Find your Item.
Copy the URL of the item you choose to buy.
Head to Neokyo, click 'Create a Buy Request' and paste the copied URL, follow the instructions, and confirm your buy request.
Pay for your order and international shipment.
1. Visit The Official Website Of Sanrio Japan
You will notice that the official website of Sanrio Japan is in Japanese language. No need to worry, on Google Chrome you can translate the website into your desired language.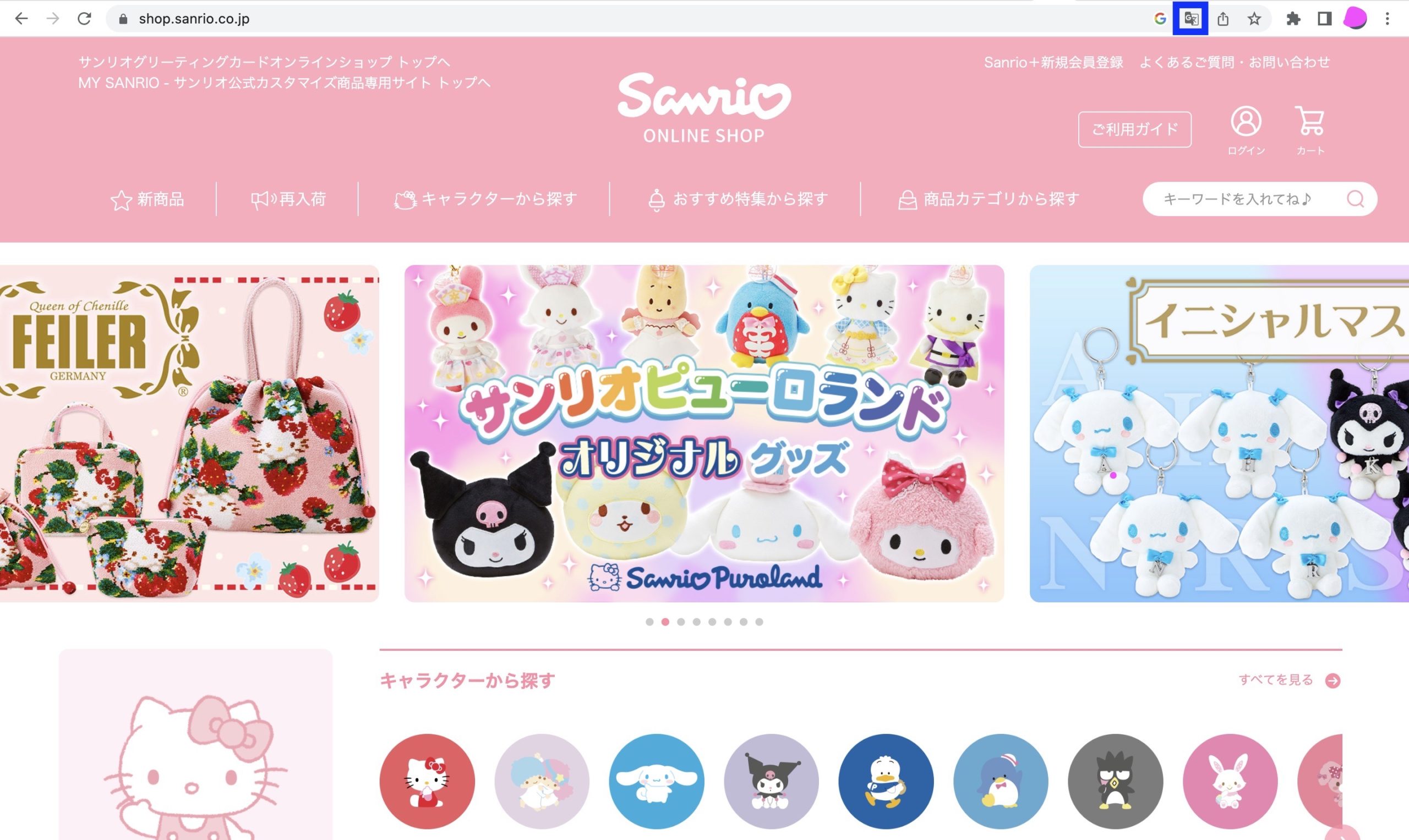 Once you are on the Sanrio Japan online store, you will notice the translation option in the top right corner of the Google Chrome browser. Go ahead, translate the page, and explore the best Sanrio collections!
2. Find Your Desired Sanrio Item
If you already know what you want to buy from the Sanrio Japan Store, simply head to the search bar in the top right corner and search for your kawaii item!
If you have no idea about what to buy, simply navigate the site; you will see lots of amazing recommendations.
At the top bar, you will find 'Search by characters'. Click on the tab, and it will take you to the Sanrio character page.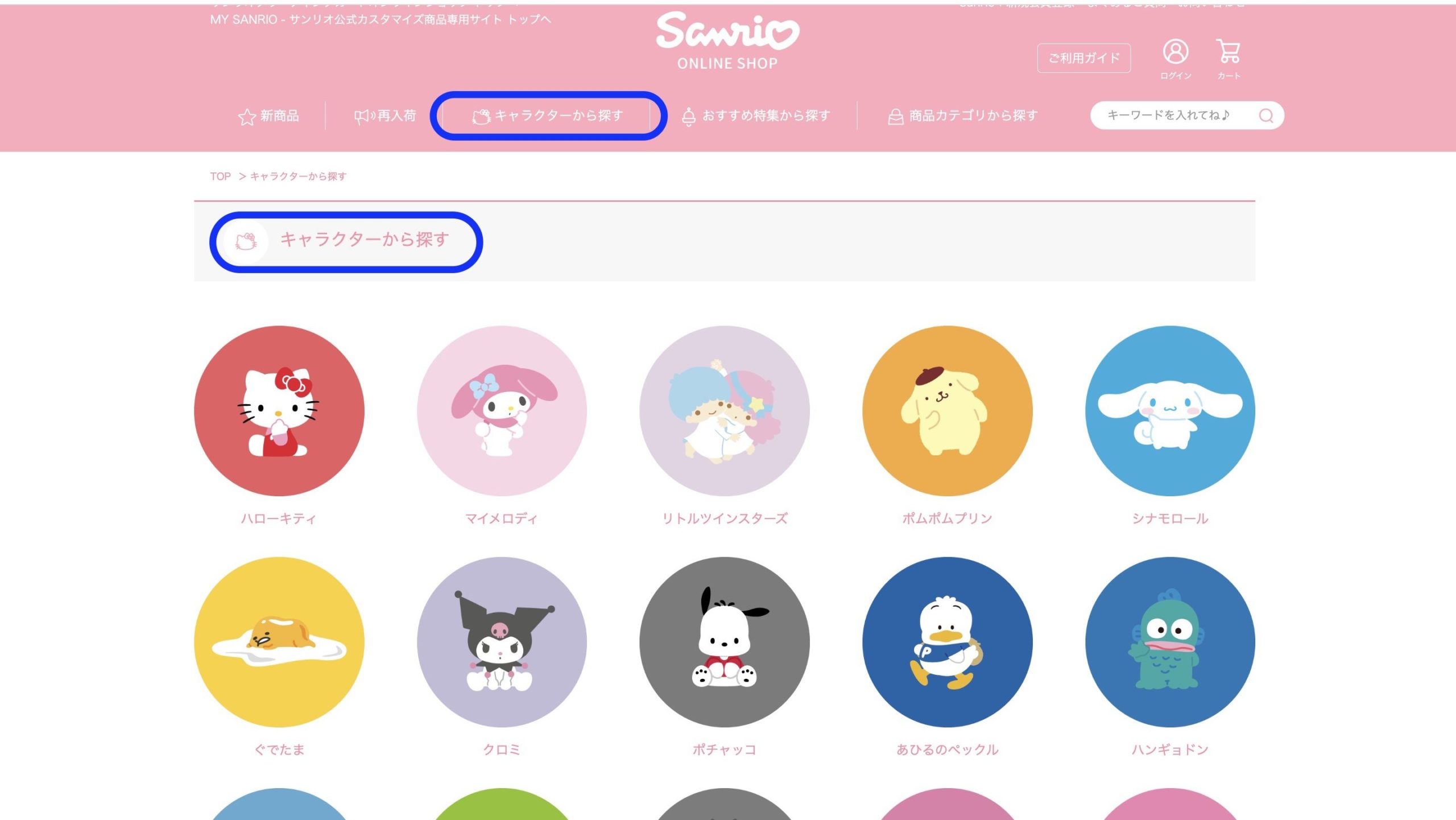 There is also another way to explore the Sanrio Japan store. Browse through the categories on the left side, and you will discover a paradise of fashion, accessories, toys, plushies, stationery, and much more! You can thank Neokyo later!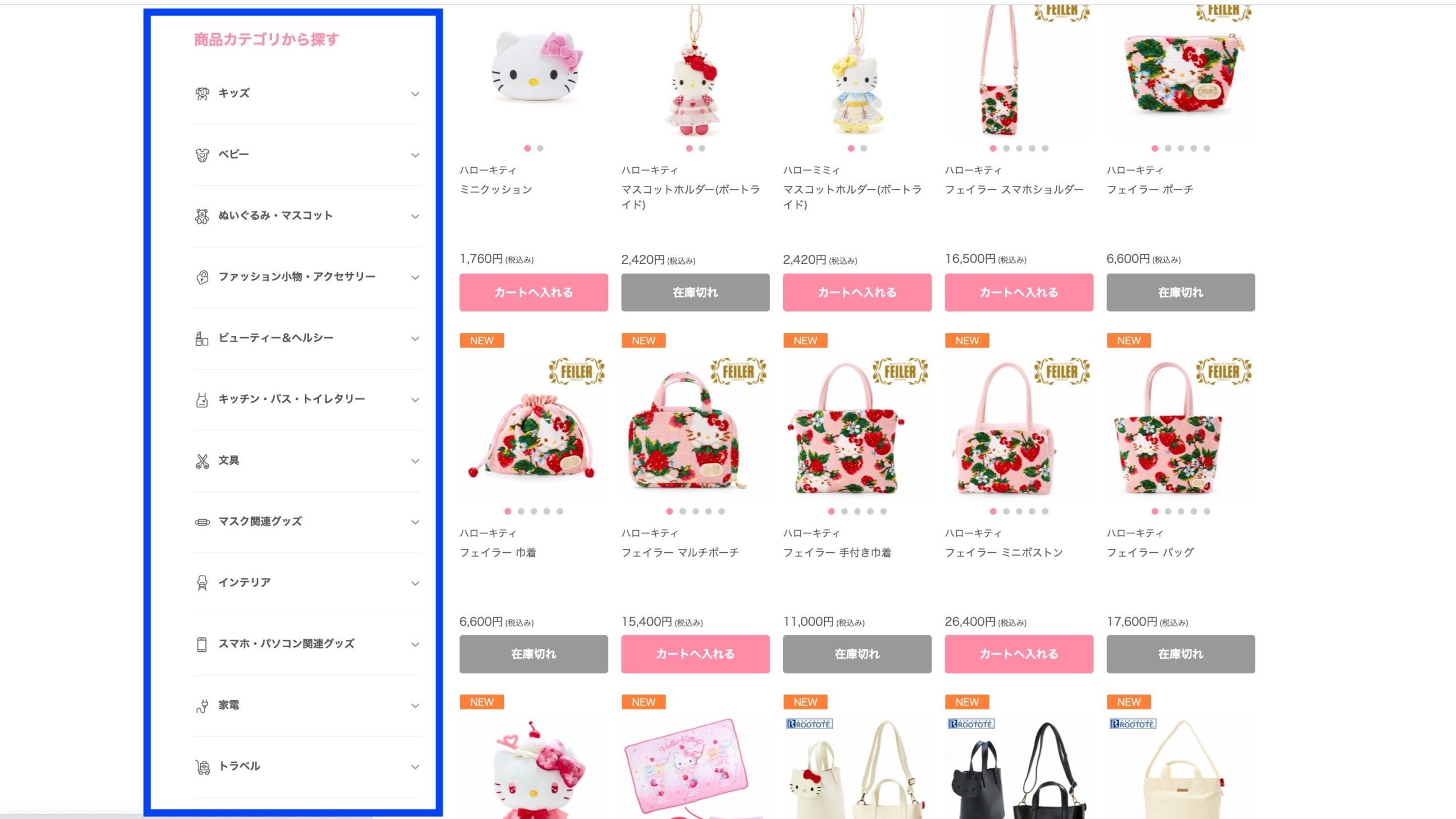 3. Select The Item You Like To Purchase From Sanrio
Copy the URL of an item you choose to buy from Sanrio.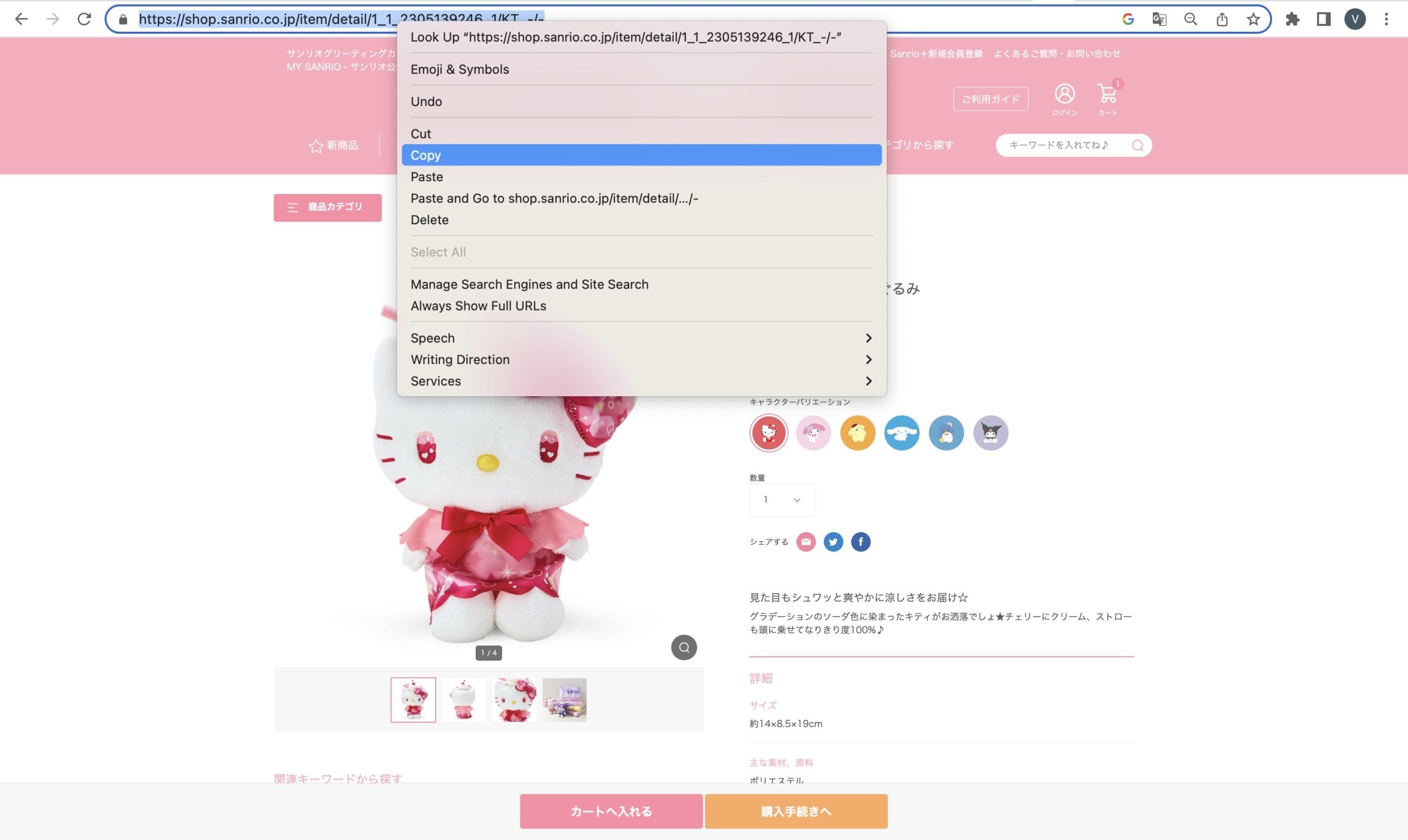 3. Order With Neokyo
Head to Neokyo's 'Buy Request' page and paste the URL you have copied from the Sanrio Online Store. Follow the instructions given on the Neokyo website.
Ready to order your kawaii item? Follow these simple steps:
1. Head over to Neokyo and Log in to your account. If you don't have an account, you can Register with Neokyo in a few easy steps!
2. Navigate to "Create Buy Request," paste the copied URL of your item from the Sanrio Store, fill in the necessary details, and confirm the buy request.
3. Once the 'buy request' has been created, the Neokyo team will review your buy request. This may take several hours, but once it's confirmed by the Neokyo purchase team, you will receive a notification.
4. Upon receiving the buy request confirmation, pay for your order. Once you've paid the item price, your order will be sent to our warehouse.
5. Create your packing request, The Neokyo warehouse team will try to consolidate your parcel as soon as possible!
6. Finally, pay for international shipping, you can use our shipping calculator for an estimate!
Pay for your Sanrio buy request item, and we will ensure it's delivered to you on time!
Neokyo offers discounts on various stores, including Sanrio! Whenever Neokyo offers discounts for Sanrio orders, you can take advantage of the offer. Just keep an eye on Neokyo's ongoing promotions!
Here's how you can apply discounts when creating a buy request for your orders from Sanrio!
Check Out Neokyo's Product Selection From the Sanrio Japan Online Store
Find Other Sanrio Products With Neokyo
If the Sanrio Japan Online Shop is not enough for you, you can also search for Sanrio products from other Japanese shops directly on the Neokyo website. To do so, simply enter your keywords in the search bar, for example "Sanrio". You will then have access to a vast choice of Sanrio products!
Enjoy Shopping with Neokyo!