Twisted Wonderland: how to buy your Japanese merchandise.
Do you know Twisted Wonderland, the mobile game that fascinates Japanese?
Twisted Wonderland is one of the latest successes in mobile games featuring Bishounen, but in a parallel world related to Disney!
You didn't know about it? Then let us introduce you to Twisted Wonderland! If you are already a fan, let us introduce you to our buying tips!
Twisted wonderland, a successful game?
The license has everything to please fans of manga, anime, otome game or Disney!
The game features through short stories young magic students representing the most iconic Disney villains. Indeed, apart from Scar, Jafar and Hades; the iconic female villains of your favorites Disneys are now represented by handsome young men!
Can you guess who represents who?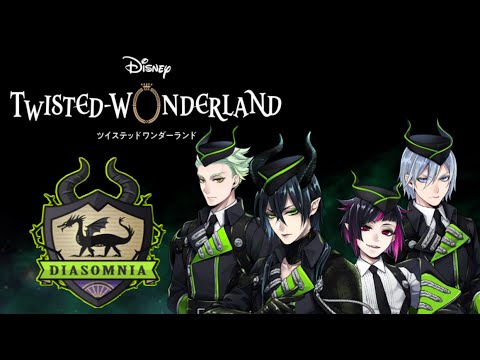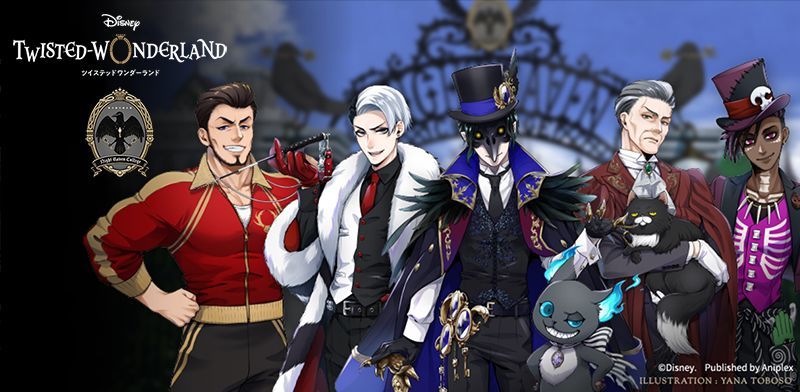 Twisted Wonderland: a mysterious universe?
The design, the music, the atmosphere, the whole universe of Twisted Wonderland makes the mobile game really addictive, but that's not all!
It follows the codes of the last successful games like Uta no Prince Sama (yes it's not so recent) or Idolish7. You play as a female character and meet a large number of characters (often male) throughout a well thought story with multiple references. With Twisted Wonderland you also have the possibility to collect cards representing the characters of the game, to increase their levels and stats and thus make them evolve to be able to use them during turn-based magic battles. Fans of rhythm games are not left out, in the course of the story it will also be possible to pass rhythm tests to advance in the scenario, or just for fun!
The success of the mobile game is hard to deny when you know that Twisted Wonderland has recently seen its universe evolve into a manga version! You will find the characters of the universe in side adventures.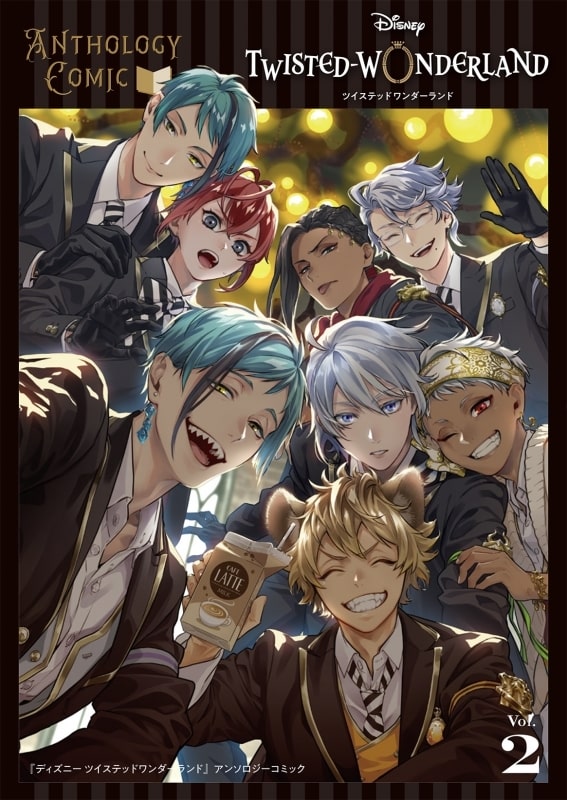 We can only hope that an anime version will be released soon! Because let's face it, these videos really make you want to watch it!
1 year anniversary video of the game
Opening Twister wonderland
Trailer Twisted Wonderland
Twisted Wonderland merch.
With a successful license obviously comes a lot of merchandising!
Twisted Wonderland figures.
If you are a figure collector, Japan does not overlook you! Several dozen figures of Twisted Wonderland characters are now on sale or available for pre-order!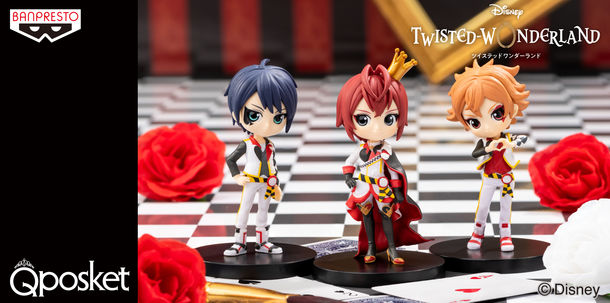 Twisted Wonderland goods.
If you are a compulsive buyer, you should know that the Twisted Wonderland license will quickly become the worst enemy of your savings! There is a huge amount of goodies for all the characters! You will easily find keychains, acrylic Stands, badges, plush toys, candles, makeup, bags, blankets, glasses…
And it is endless! New merch is released every day on specialized Japanese websites like Animate, Movic, …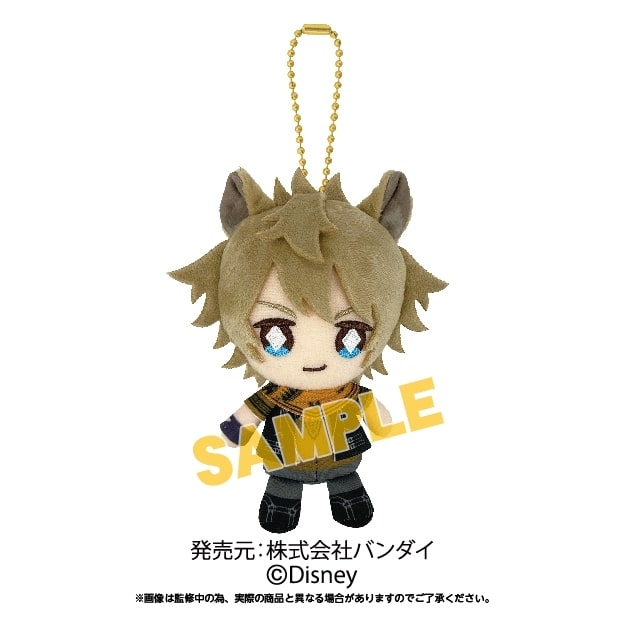 Twisted Wonderland plush toys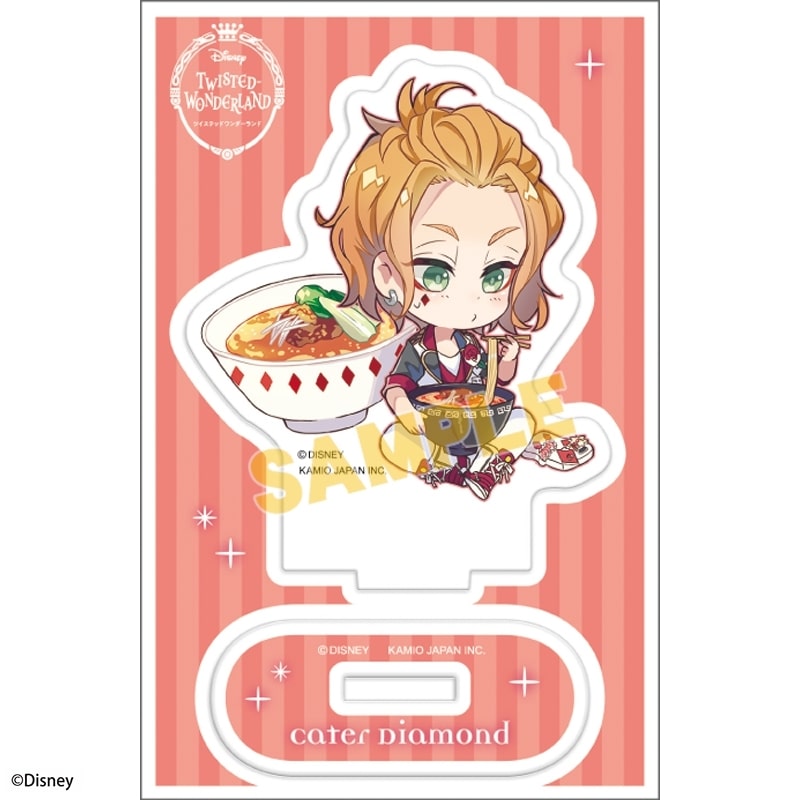 Twisted Wonderland Acrylic stand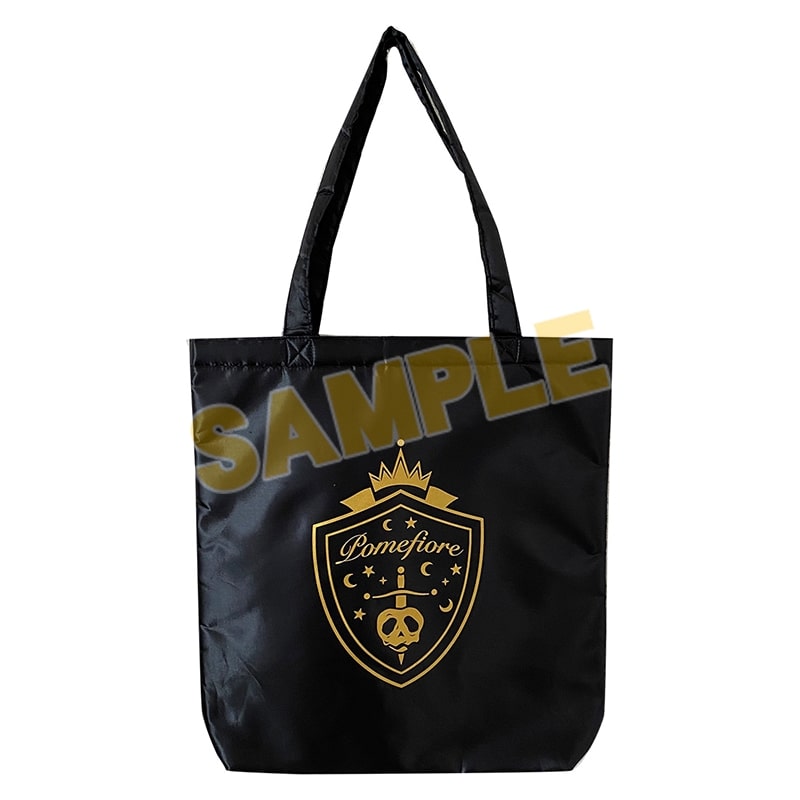 Second hand Twisted Wonderland products.
The Japanese second-hand market is often the best way to complete a collection! If you are looking for used Twisted Wonderland products, we suggest you to do your research on Mercari Japan, Surugaya, and Yahoo Auction.
These websites are platforms of sale for between private individuals or those specialized in the second-hand products. Perfect for small budgets or collectors looking for a particular item.
Twisted Wonderland clothes.
If you like japanese fashion, several japanese brands and stores offer collaborations with Twisted Wonderland. You should be able to find them on specialized websites like WEGO, Zozotown, Village Vanguard, Premium Bandai…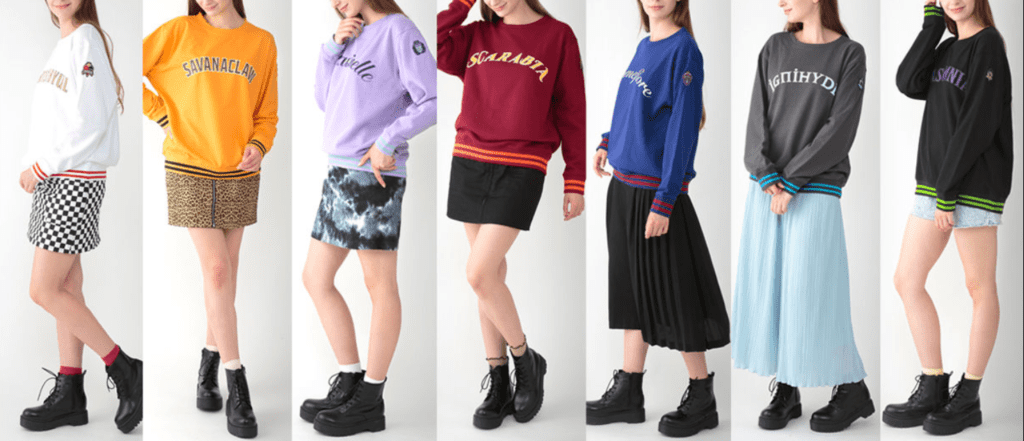 How to buy Japanese Twisted Wonderland products with Neokyo?
Neokyo is a Proxy Service! It allows you to buy from all Japanese online stores!
We invite you to check our search bar on our homepage.
Enter directly Twisted Wonderland or the name of your favorite character: here Epel.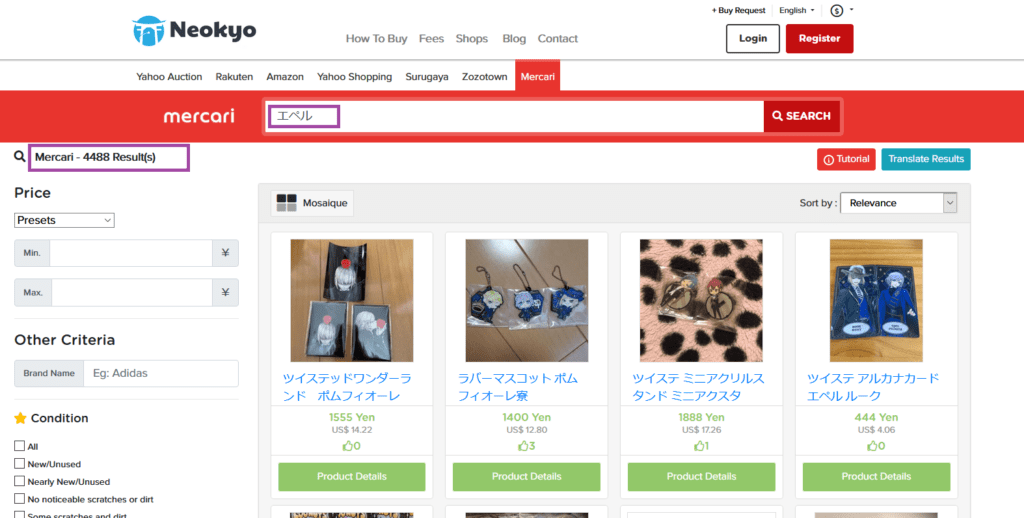 All you have to do now is find the item you want to buy and make a buy request!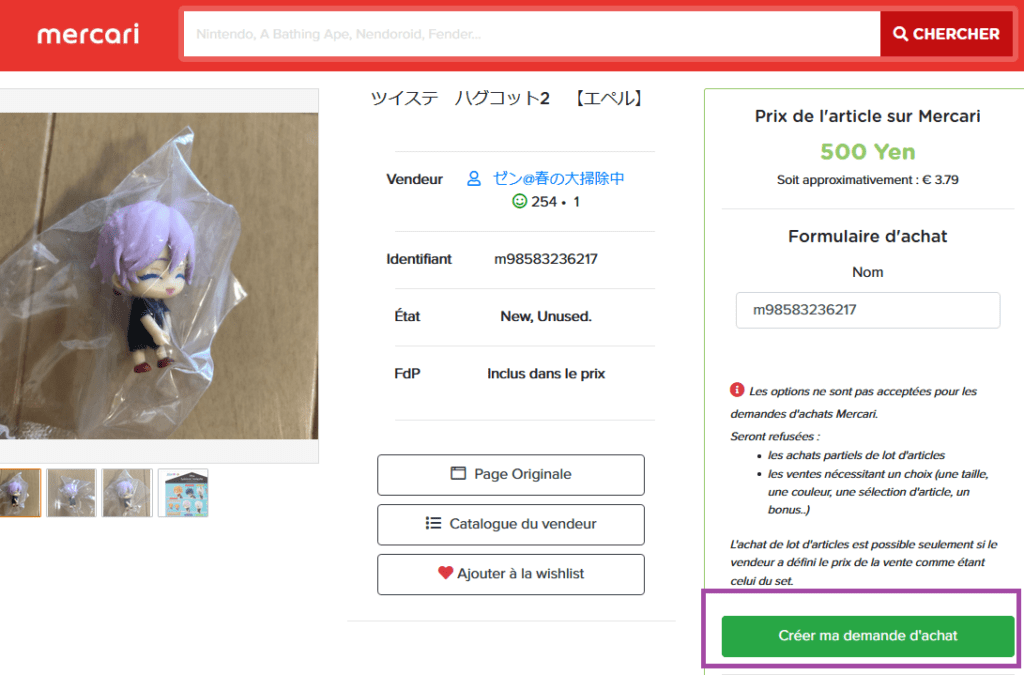 If you want to buy from stores that are not on our search bar, it is also possible!
You will have to:
1 – Go to the store that sells the item (here Animate)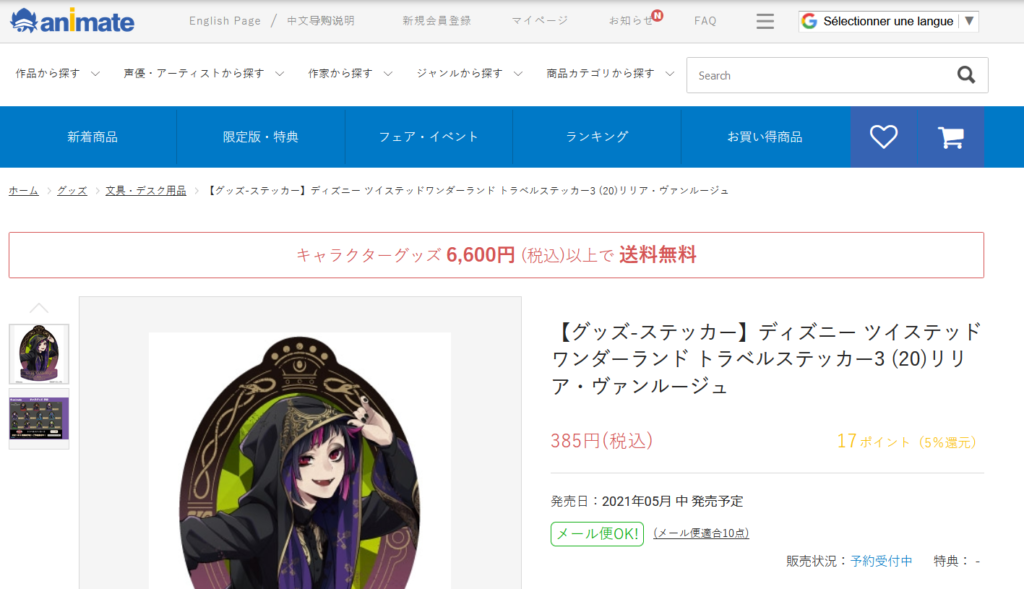 2-Copy the article URL
3-Log into your Neokyo customer account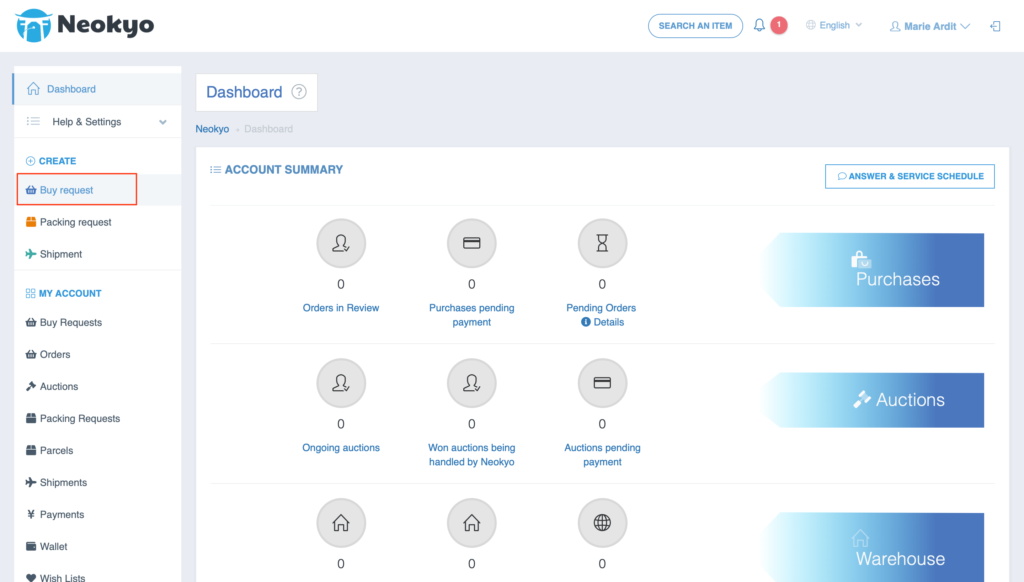 4- And fill in the buy request form.

The Neokyo team will purchase the item on your behalf!
---
Useful links :
---
What is your favorite dormitory?