Let's try Japan's peach-flavored potato chips!
Japan, often makes you dream through its always original and inexhaustible offer of Japanese snacks! The chips made in Japan are presented in flavors and forms all more surprising than tasty. Each region and each season highlights a particular flavor. Today, we propose you to discover the peach flavor chips from Fukushima region!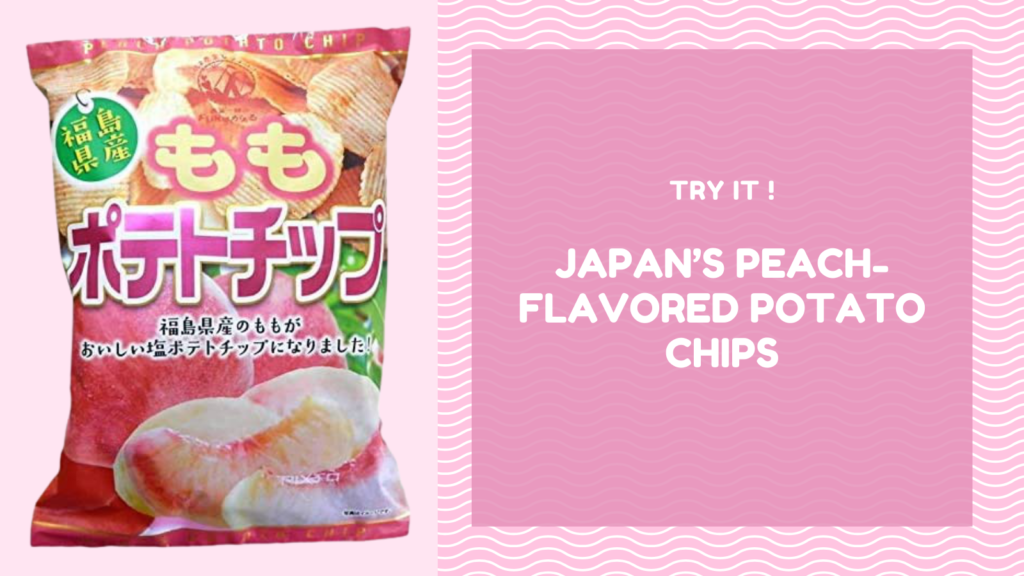 Why should you be enthusiastic?
Every year, Japanese snack brands compete with each other to launch new flavors capable of revolutionizing the market. On the archipelago, these small chips that we enjoy at the end of the evening in front of a good movie take extravagant flavors that will charm your palate. The peach version is an unexpected turn by exploiting the acidic taste of the fruit.
Where to buy peach-flavored Potato chips?
Would you like to try the peach-flavored potato chips? Or any other Japanese flavor? See you on Neokyo! Neokyo is an intermediary for your purchases in Japan! Perfect to find and try Japanese snacks!