How to purchase your Dragon Ball figures at lower cost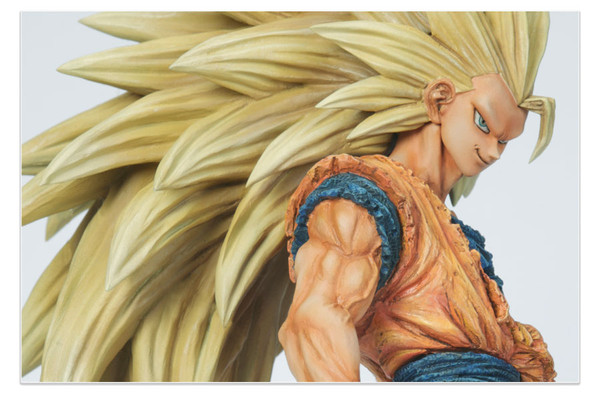 Risk of buying a counterfeit product on eBay or Aliexpress, prohibitive price on retail stores, rarities not available on your usual to-go shops… Collecting Dragon Ball figures can prove to be a real hassle. We provide you with a guide to hekp you secure safe & great deals directly from Japan.
Buying your figures in Japan: pros and cons
On one hand, you will probably have to wait at least a week before your order arrives and you won't be able to check the item condition with your own eyes before the checkout.
However, these two cons do not represent much in comparison to the advantages from importing directly from Japan.
Avoid the counterfeit product risk.
By buying directly from the country of origin, you will benefit from the best prices
Get your hands on exclusive and rare collector items
Best availability compared to worldwide retail shops
Excellent seller reliability
Save by purchasing through Neokyo
Can I buy from Japanese shops without speaking the language and how do I know if the shop is shipping to my country?
Yes, this is exactly the mainspring of our Neokyo service! For about 2 USD per purchase, our staff will buy your items on your behalf, assist you in your shipping procedures and you will be able to store and ship all your purchases at once to your home address in order to save on shipping costs.
Neokyo is easy to access and has been designed so that import newcomers can find what they are looking for.
Is it really cheaper? Here is a set of Dragon Ball Super Broly movie figure purchase rate comparison which should to convince you: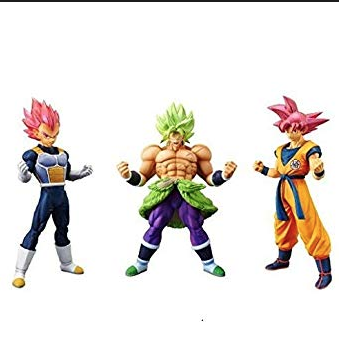 Average price per figure on an US retail shop: 29.99 – 34.99 USD
Average price per figure on eBay: 28.99 – 33.99 USD (not including the counterfeits!)
Average price per figure in Japanese shop: between 6 and 15USD!
These amounts will remain largely attractive and below your country retail shop rates even after adding the Neokyo commission (about 2 USD per purchase, even in batch) and the international shipping costs (which can be estimated here).
Our shop recommendations and practical advice
To have access to the best deals right now, we have made sure that you can search your wished items on the most prominent Japanese marketplaces directly from Neokyo.
Our recommendation to find the best deals? Amazon Japan (from which wordwide shipping is rarely available!).
Via the following link, you will be able to navigate the newest releases: latest Dragon Ball figure releases.
Some items are exclusive to shops like Premium Bandai.
You will be able to order them via our purchase form.
One last tip to get the best deals: buy the Japanese "eBay"-lookalike called Mercari. Here is the link that will lead you to the search results for Dragon Ball figures. If you do not mind buying second-hand items and from private individuals, we invite you to view our Mercari buying guide.
The Neokyo service fee applies per purchase and not per item, so we suggest you to purchase in bulk. We promise it will be hard to find cheaper deals on other martketplaces!
Our favorite figure sets
Whether you are new to the figure hobby or just looking about how to find the lines you're collecting, here is a shortlist to the best DBZ figure series, enclosed with their related Amazon.co.jp and Mercari search queries.
Ichiban Kuji : high-end lottery figures (Amazon, Mercari)
SCultures : released following a yearly worldwide sculpting contest (Amazon, Mercari)
Grandista : a very detailed line of 7+ inches prize figures (Amazon, Mercari)
Master Stars Piece : a line relatively similar to the Grandista serie (Amazon, Mercari)
FES! : a set of figures featuring dynamic poses (Amazon, Mercari)
Finally, here are some more expensive ranges, but fortunately whose quality is also reflected by this price shift.
Dragon Ball Gals, a collection dedicated to Dragon Ball most prominent ladies (Amazon, Mercari)
Super Master Stars Piece: larger, more detailed, rarer additions to the Master Star Piece line (Amazon, Mercari)
S.H Figuarts: action figures featuring with various faceplates and accessories (Amazon, Mercari)
Do you have any additional questions or concerns? An opinion or tutorial suggestion to express? Feel free to share them with us in the comment section!