How to buy on Surugaya, Neokyo tutorial
Discover Surugaya : a reference store for all the fans of Japanese pop-culture products.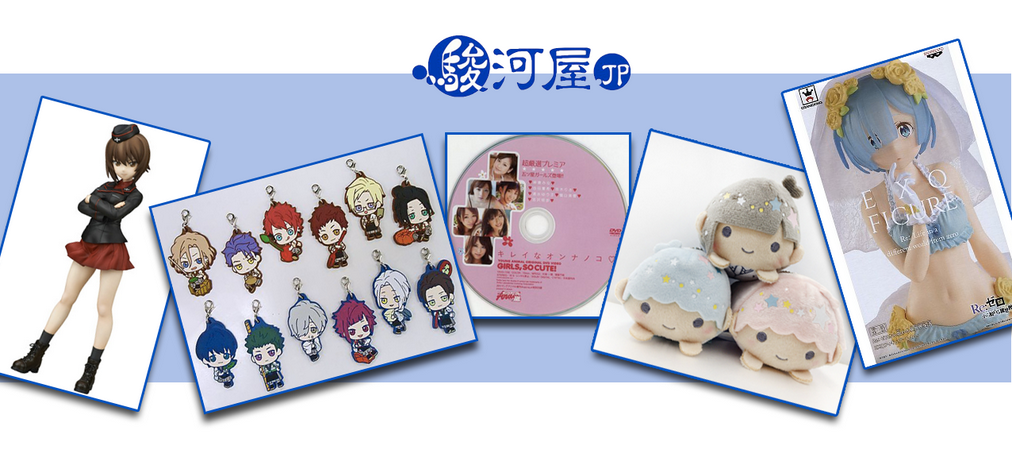 SURUGAYA : 100% Hobby store !
Surugaya is one of the main store chains focused on Japanese pop culture products: anime goodies, figurines, music, drama, movies, doujin… In addition to brand new products, you will find a wide range of second-hand products.
Surugaya is the perfect store for collectors or those who are looking for an affordable offer for the product they seek. Neokyo offers the right proxy service to purchase from this marketplace.
Why should you opt for Surugaya?
Surugaya is famous for its wide merchandise catalog, with regular new arrivals. If you opt to save money by buying your purchases second-handed, Surugaya is definitely the best fit.
Domestic shipping costs (from Surugaya to Neokyo's warehouse) are also to be considered when placing your purchase.
Purchasing on Surugaya with Neokyo
Surugaya is one of the marketplace directly available in our search bar on the home page.
Simply type your keyword(s) into the search bar to obtain your search results and currently available offers.
To help you getting started, here's a quick step-by-step guide to search on Surugaya with Neokyo.
1 – Enter a keyword in the search bar: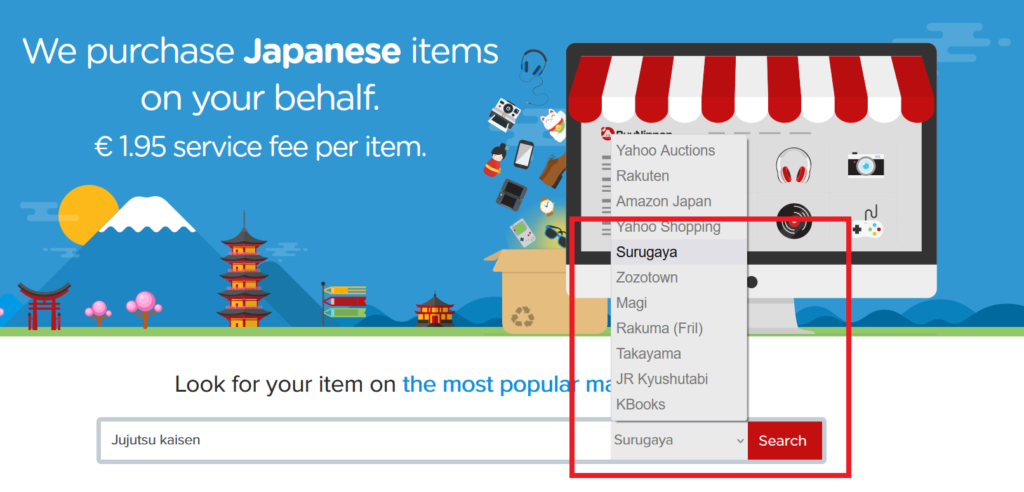 2 – Translate the keywords search results and/or browse through the subcategories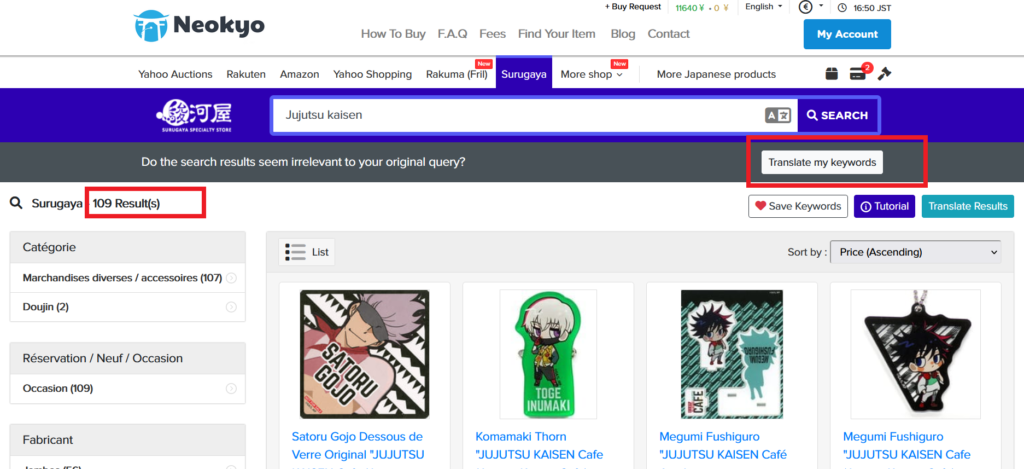 3 – Check the item description to make sure its a good fit and place a buy request: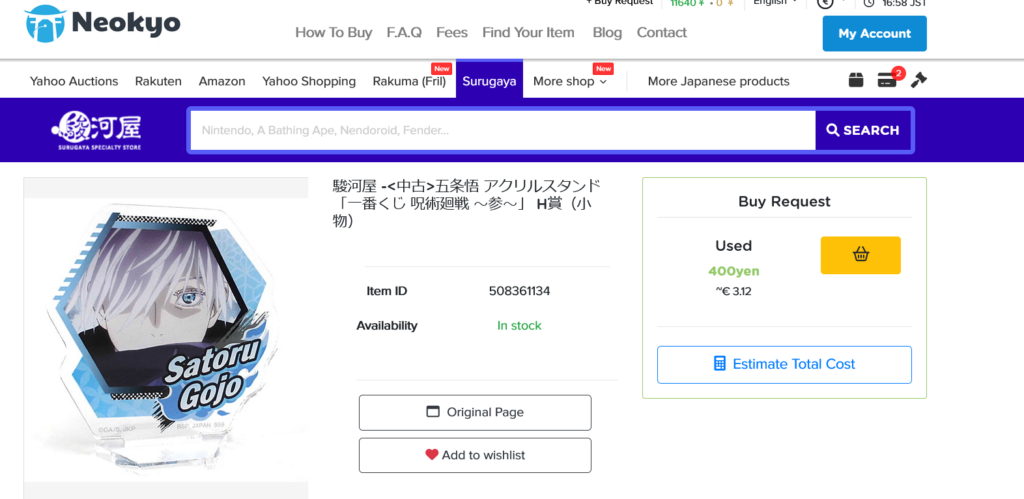 Once your invoice is cleared by the Neokyo team, you are sent a notification that the order is ready for payment. Once your package arrives at the warehouse, you may request it for international shipment and add other references as well.
Surugaya domestic shipping cost policy
To help you out, here is a summary of the shipping rates Surugaya offers for the shipping cost to the Neokyo warehouse:
-up to 1,000 yen of purchase: 660 yen
-up to 1,500 yen of purchase: 605 yen
– over 1,500 yen of purchase: 220yen
-free for purchases over 5,000 yen
2 important notes :
some offers are provided by third-party sellers. Those offers does not count toward the free policy offer from Surugaya.
the 220 yen fee for purchases which amounts to a total of between 1500 and 5000 yen is, in fact, a wire fee from suruga-ya. However, to ease the order invoice breakdown, we consider it as a domestic shipping method fee.
Further bits of advice for your Surugaya purchases
Remember to translate your keywords: Neokyo offers an automatic keyword translator in order to impressively broaden the search results. If you're looking for a given anime or artist line of goods, we suggest using Wikipedia to find the original brand name in Japanese.
Consider translating article categories and search results from the site to preview the results in your language. This allows you to refine your search results using the subcategories block on the left side of the search results page. It will also translate the product titles and the general description of the offers .
Spot new items, used and preorder listings : they will be indicated by the following ideograms: 中古 for used items, 新品 for brand new products, and 予約 for pre-orders.
This marketplace notoriety and the know-how acquired through this tutorial makes it a trusted source and a reference for our customers. We simply wish to remind you however that the promotional pictures are often not contractual, especially for used products.