What Is Surugaya?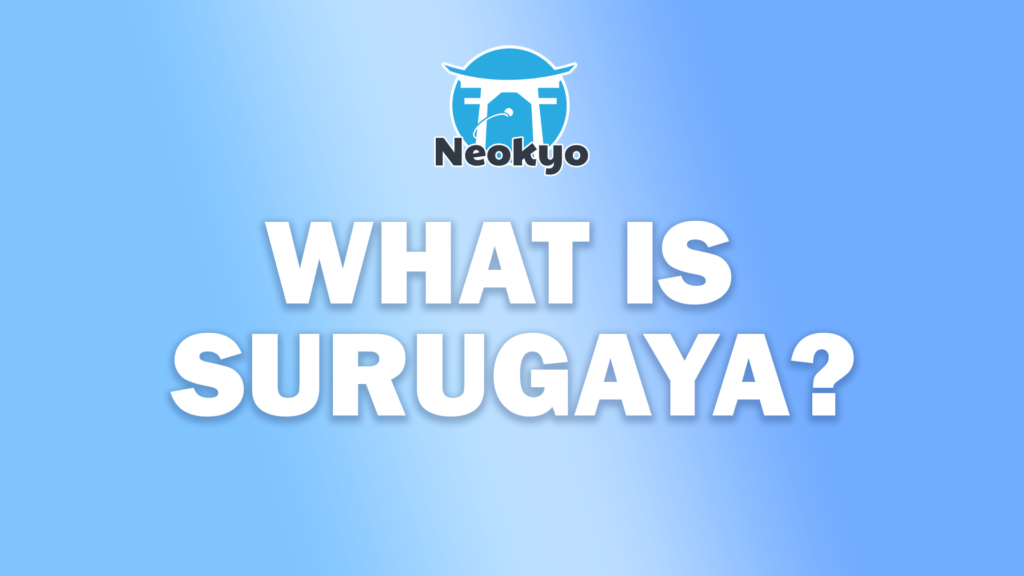 If you're looking for Japanese character goods, there's few places on earth better than Surugaya. This character goods and hobby store is a franchise that is popular across Japan for its wide range of used collectables from popular anime, manga and video game series. From used figures to retro games, Surugaya has a compellingly varied selection of products, making it the perfect store for any otaku with mixed interests.
But what sort of things can you find at Surugaya, and why should you choose it over other stores? Here's a quick introduction to one of our partnered retailers!
Why Shop at Surugaya?
Surugaya is a retailer that offers plenty for the discerning fan of Japanese media. Whether you're looking to start a collection or complete one, Surugaya might just be the perfect place to go for all
With a large number of physical retail locations across Japan, each housing plenty of goods, alongside an accessible online ordering system, there's a high chance that Surugaya might have something related to your specific interests.
What Can You Find at Surugaya?
Almost everything in the world of Japanese media can be found at Surugaya – anime, manga, light novels, video games, trading cards and much, much more.
Typically, Surugaya stores will carry lots of small items like badges, acrylic stands and keychains, that can be excellent for starting off a collection, decorating a character themed display, or finding a small gift for the mega fan in your life.
Surugaya can also be a great place to find fan-made manga based on your favourite characters, or expanding your collection of retro video games.
Surugaya mostly deals in second-hand goods, so even if the series you're interested in is old or not that popular, there's still a good chance you could find what you're looking for.
How Can You Shop with Surugaya?
Surugaya is one of Neokyo's biggest partners, so if you're here on the Neokyo blog, you're only a few clicks away from being able to find and purchase items from Surugaya, one of Japan's most beloved hobby stores.
On the Neokyo main page, you'll see a search bar with multiple tabs. As you can see, Surugaya is one of our featured marketplaces. Click on the Surugaya tab, then search your terms. We recommend to search in Japanese, but the Neokyo site will auto-translate any of your inputs!
After searching, you'll be directed to all the available listings that we can find on Surugaya on the Neokyo site. You can use the tools to narrow down your search, then click on the product you want to buy. From here, you can submit a purchase request, and we'll take care of the rest!