Gunpla: How To Buy Gundam Model Kits From Japan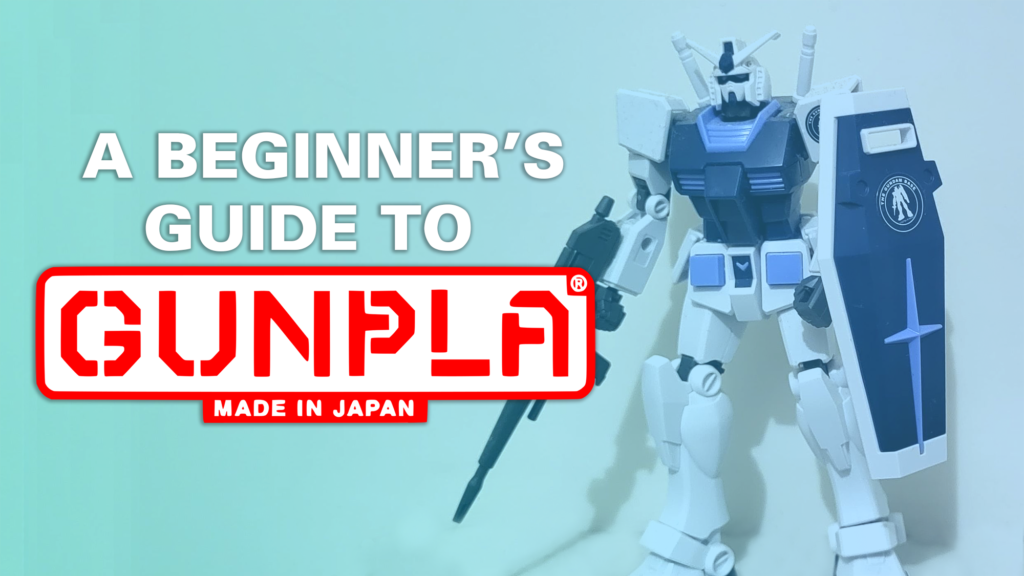 The latest series in the long-running Gundam franchise has already taken the world by storm. In a season that's already packed with popular anime releases, Mobile Suit Gundam: The Witch From Mercury, the new animated series, has inspired a whole new wave of Gundam fandom.
Here in Japan, merchandise associated with this new series has been flying off the shelves. Department stores and even specialist hobby stores can't keep up with the demand, and plenty of people are getting their hands on the new Gundam Aerial Gunpla model kit just to re-sell them. From the lively characters to the elaborate new mech designs, there's a lot to love about this new show for fans new and old alike.
If you've recently become interested in the Gundam franchise because of the brand new series Witch From Mercury, you may have become curious about the wide world of Gundam plastic model kits – known better by the shorter word Gunpla. Created by Bandai, Gunpla has been giving fans of the Gundam series the opportunity to build their own Gundams since the 80s!
If you don't know anything about it and you're looking to get involved, or you just want to get a good gift for your Gundam-loving friend, Neokyo is here to help get you started. You can learn the basics below, then use the Neokyo service to order a Gundam model kit directly from Japan using sites like Amazon.co.jp, Rakuten and more.
What Is Gunpla?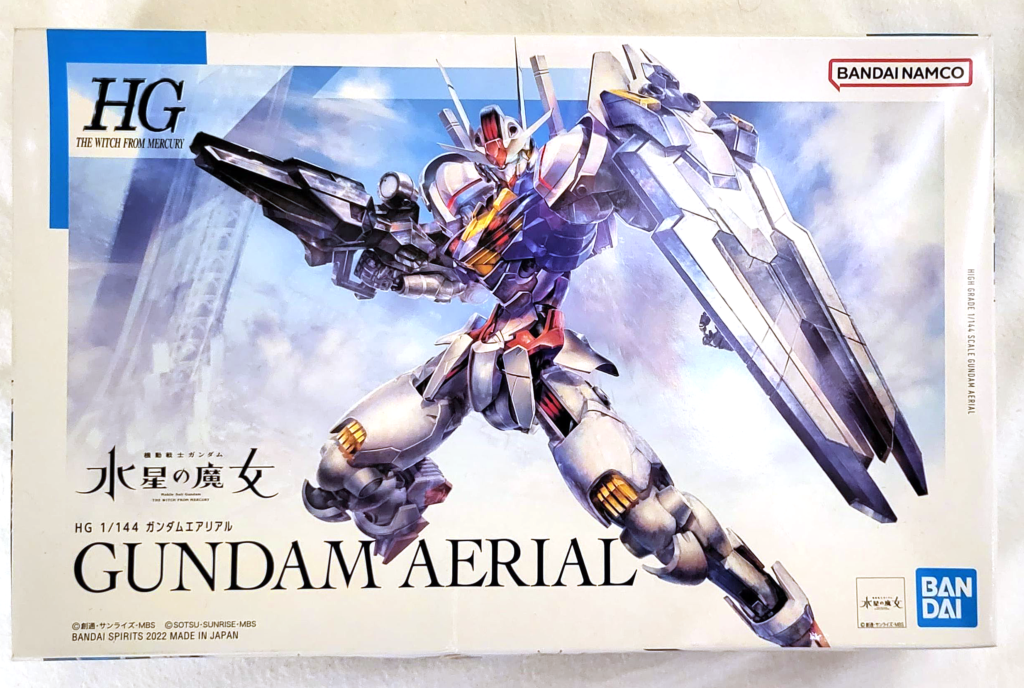 If you don't know anything about Gunpla, here's the part where you get hooked on an exciting new hobby. If you're already elbow-deep in plastic models, however, you can skip to the next section to find out how we can help you get your next fix of model kits.
First and foremost, Gunpla can be best described as a type of plastic model kit (also known as 'plamo'). This means you'll use small plastic pieces in addition to some tools to create your very own Gundam model.
Most Gunpla can be easily constructed without requiring many additional tools, but they can also be customized to your personal tastes with painting, advanced decals sculpting techniques. If you've ever wanted to design your own Gundam or alter a design from the series, then Gunpla model kits are one way to do that!
However, most Gundam fans just want to build what they know and love from the series. From the original 'Universal Century' timeline that began with the 1979 Mobile Suit Gundam anime to the most recent Witch From Mercury show, most of the series' most iconic mechanical creations are available in the Gunpla lineup. There's a Gunpla kit for every fan of series.
How Do I Make A Gundam Model Kit?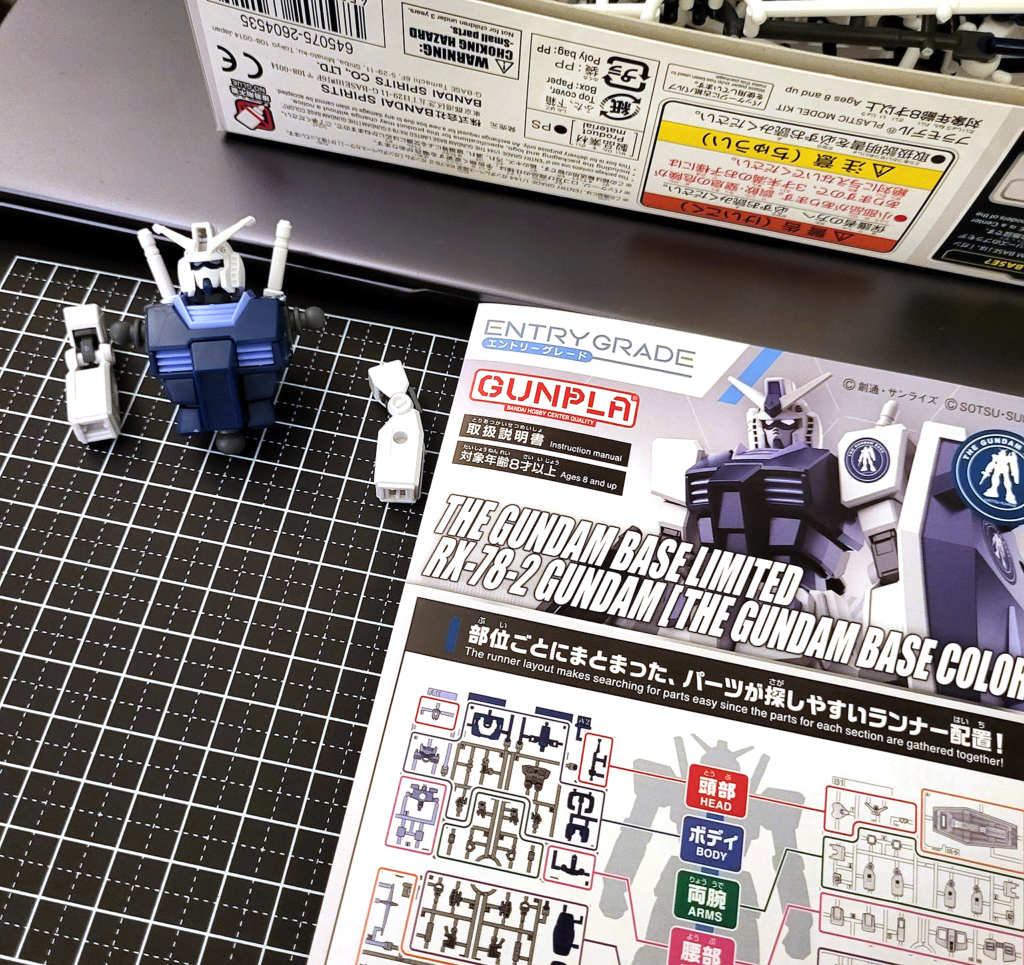 To get started, you'll only need three things. You won't need glue or paint or anything particularly complicated.
A Gunpla kit of your choice.
A device for cutting pieces off of the plastic sprue, known as 'nippers'
Some free time!
If you're looking to know which kit to start with, the best answer is to select one based on a Gundam that you like. If you don't like any Gundam in particular or haven't seen the show, you could start with just about any High Grade kit. We recommend the classic RX-78-2 Gundam or Char s Zaku for some basic-yet-iconic designs from the original show that are also easy to build.
'High Grade' refers to the system that Gunpla uses for describing the complexity and detail of any particular kit. You'll probably want to start with a High Grade (HG), which are the cheapest and most basic type. Most High Grade kits when completed produce a model at 1/144 scale, which means the end result will be an approximately 4-inch figure.
The grade and scale of a kit will be clearly labeled on the box of any Gunpla kit. If you're buying one online, this information will usually be included in the product listing. Other types include Real Grade (RG), which offers a slightly more detailed build than the average High Grade kit. There's also Master Grade (MG) and Perfect Grade (PG), which usually offer significantly more complex builds in other scales in addition to experimental new features. We recommend starting with some High Grade kits (perhaps from the UCHG line) and working your way up to more advanced builds!
Once you get your kit, that's where the fun begins. You'll find plenty of pieces attached to plastic 'sprues' ready to be snapped out and pieced together. You can follow the detailed, image-filled instruction booklet to assemble your kit, or if you're really talented – use your intuition. You'll have a complete Gundam model in no time.
How Can I Get Gunpla From Japan?
Here at Neokyo, we've crafted one of the best ways to get your hands on Gunpla and model kits just like it. Using Neokyo, you can search for Gundam models across a range of Japanese stores, and then have it shipped to your door via our warehouse. All you need to do is find the product you want, pay for it, and then have it shipped to you at a time that's convenient for you.
At the moment, Rakuten, Yahoo Auctions, Amazon.co.jp and more have plenty of Gundam kits being sold, including the currently difficult to find Gundam Aerial from the most recent series.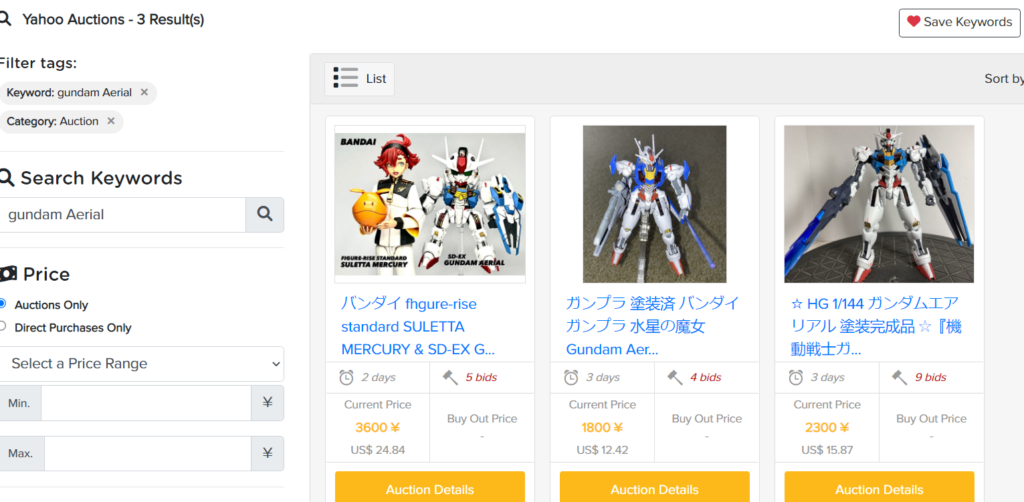 In addition, you'll be able to find plenty of other merchandise from the Gundam series using the right keywords. This even includes kits that exclusive to Japan, such as the kind that can usually only be purchased during seasonal events.
There's lots of cool Gundam goods waiting to be discovered on Neokyo, so if you're looking to start your journey into the world of Gunpla or the Gundam series in general, why not search using our website and see what giant robots you can find? From smaller scales of hguc kits to perfect grades, you can find it all with Neokyo.