Fall 2022 Anime: What To Watch
If there's ever been a great time to get back into anime after losing interest, it would be right now. The Fall 2022 anime season represents one of the most packed eras of seasonally airing anime that has come around in a while, with continuations of multiple modern classics, brand new adaptations of manga favourites and some refreshingly unique original series. In a historic move, even the classic anime Bleach is returning after a 10 year hiatus, which has already re-ignited the passion of a long-dormant fan base.
With so many interesting new anime to choose from, it can be hard to know what's worth paying attention to. But don't worry! As well as being the world's best proxy shipping service for Japanese goods, we're also more than capable of delivering easily digestible opinions to help you make your viewing choices just a little bit easier. Here's our list of recommendations on the titles you should definitely be checking out on streaming services over the next few months.
Spy x Family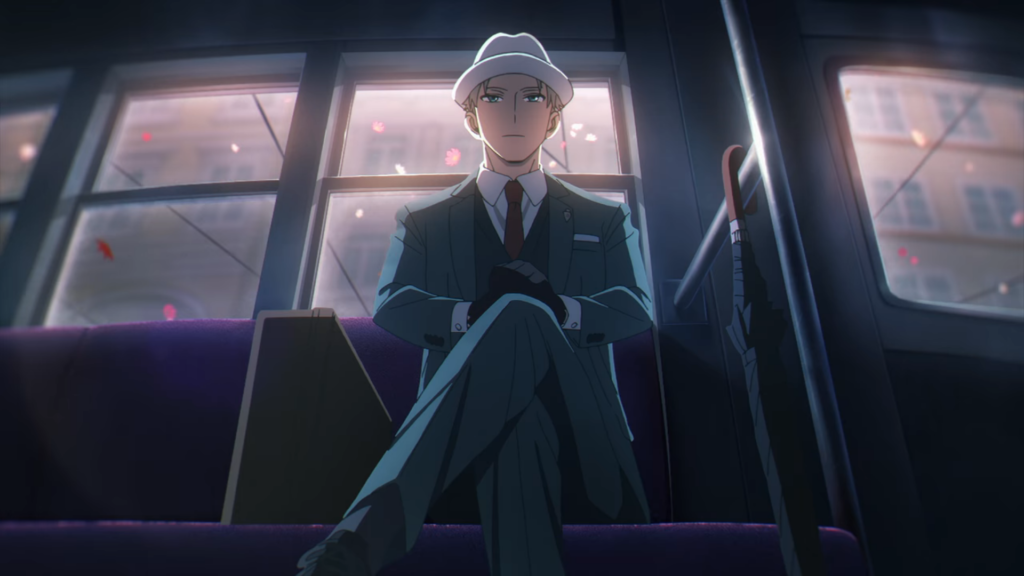 It feels silly to put Spy x Family on this list, because it's already so ludicrously popular. Statistically, if you're reading this, you probably already love Spy x Family! You don't need us to tell you if it's worth your time. If you didn't already know, though: it's definitely worth your time.
This season of Spy x Family continues the endearing slice-of-life-action-comedy antics of this iconic deadly family that many have already grown to love. If you're not yet sold on the concept of the show, imagine a classic family sitcom setup enhanced with some high-octane assassinations, chaos and psychic abilities. It's a wild ride that has remained consistently entertaining since its beginning, with a solid set of charming characters that you'll want to 'protect at all costs'.
Spy x Family is so popular that the iconic Shibuya location of Burger King in Japan recently gave itself a makeover themed around the show, complete with series mascot Anya peering ominously from the top windows. If you're into anime, Spy x Family is probably going to invade your life eventually whether you want it to or not, so now's a great time to join the rest of us while you still can.
Urusei Yatsura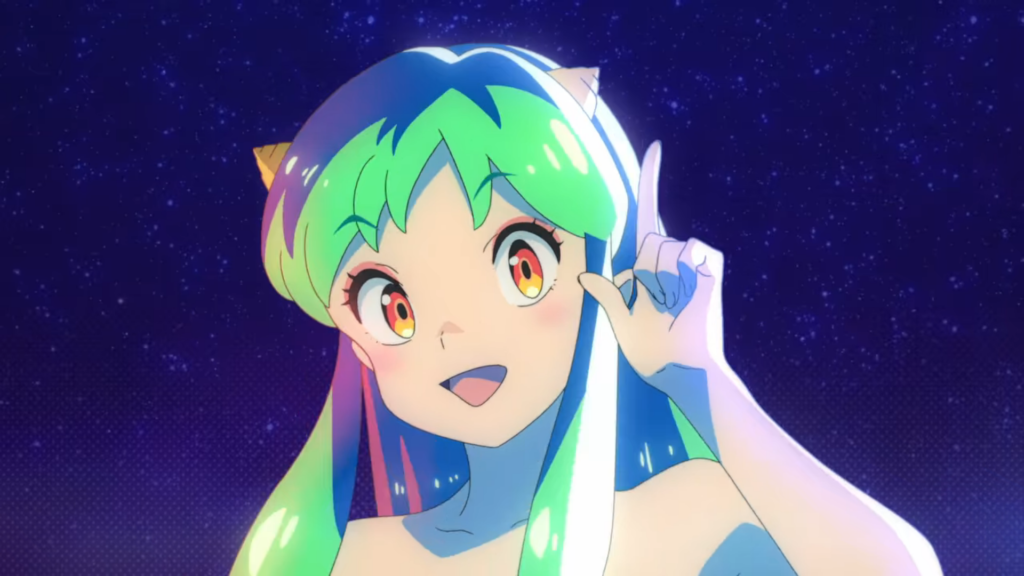 If you're familiar with anime history and appreciate the classics, you may already have seen a show called Urusei Yatsura, which began airing all the way back in 1981. This new 2022 version is another adaptation of the original manga by the iconic Rumiko Takahashi, who is also responsible for other classics like Ranma ½ and Inuyasha. Urusei Yatsura is another example of Takahashi's excellent blend of comedy and the supernatural.
Urusei Yatsura follows an alien named Lum exploring the nature of humanity and romance in bizarre comedic adventures. If you've read or watched any of Takahashi's more popular work, you'll be able to see within Urusei Yatsura the genesis of some of the creator's preferred tropes and character archetypes. It's eminently 'zany' but simultaneously very grounded, with plenty of sweet character moments.
It's only been a few episodes, but this new version of the show has immediately impressed with a clean visual style and animation that really captures the charm of the original manga series' artwork. It looks set to improve a lot upon the original anime adaptation thanks to this new visual fidelity, so if you're interested in a breezy romantic comedy, you could do a lot worse than Urusei Yatsura.
Chainsaw Man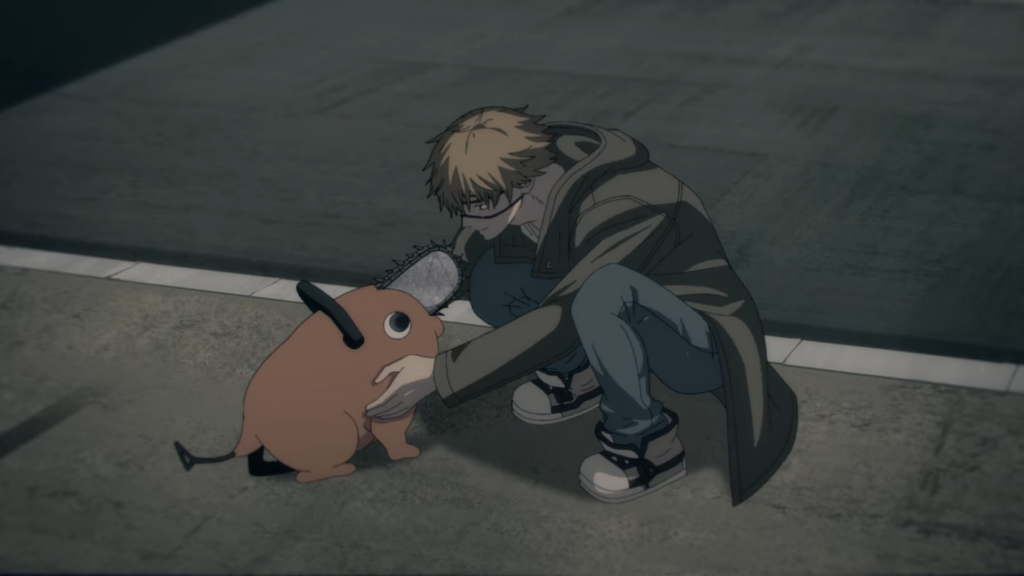 Chainsaw Man's anime adaptation has been highly anticipated since its announcement, thanks largely to the popularity of its original manga, which emerged as one of the most popular Shonen Jump titles since its debut in 2018. Focusing on the exploits of Denji, a devil-hunter who gains the ability to summon a chainsaw from their face (and arms), Chainsaw Man is a rip-roaring action adventure with plenty of heart.
With a chaotic, edgy and often bizarrely comedic tone, Chainsaw Man was destined for success as an anime. It's got a sleek look that builds upon the strength of the manga's artwork, and plenty of charmingly disillusioned demonic characters. There's a lot of use of 3D visuals which can ocassionally look distracting, but it's perhaps one of the better uses of
If you appreciated the anime Devilman Crybaby back in 2018, you might enjoy this one, especially if you're okay with ultra-violence!
Idolish7 Third Beat!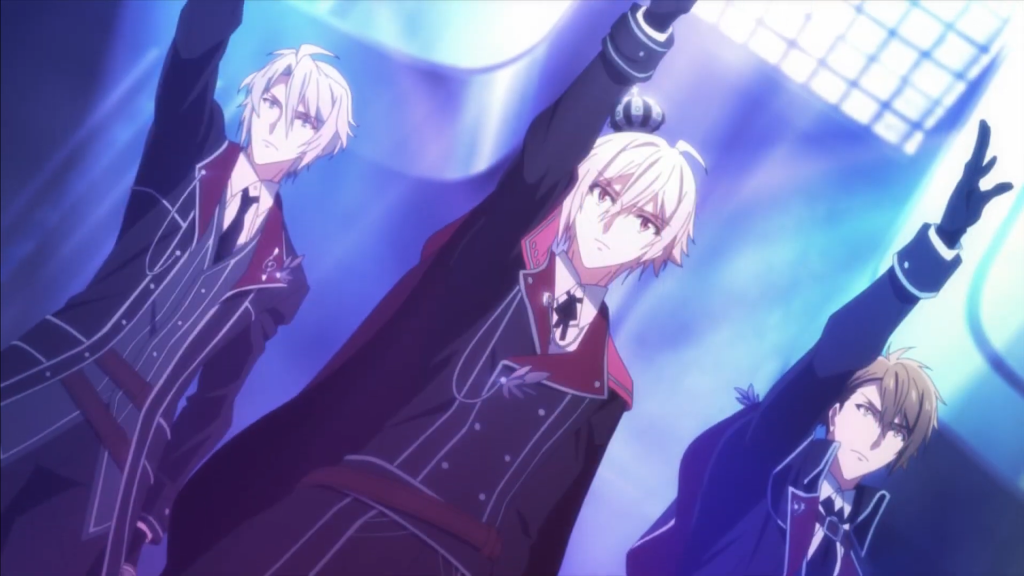 Switching to something slightly more upbeat, the hit idol anime Idolish7 recently returned for more of its third series. If you're looking for something with a musical flair to watch this season, this might be the right choice for you, but you should make sure to watch the first two seasons first: there's a lot of character drama here that you'll want all the necessary context for.
Idolish7 excels at many of the things that you might come to an idol anime for. We might even call it the best anime in the idol genre at the moment. Firstly, there's a huge cast of charming young men rendered in flashy visuals. Secondly, there's a lot of songs and elaborate performances. Thirdly, there's plenty of melodrama to keep things exciting. In this latest season, the drama has been cranked up a notch, with interpersonal conflicts between the boys reaching an all time high. No matter which group within Idolish7 that you care about, this latest season has moments for all of them: TRIGGER, ZOOL, Re:vale and of course, the titular group.
If you're already one of Idolish7's many dedicated fans, then it's clear you've already been waiting for this second part of Third Beat for a while. Based on the first set of episodes, that loyalty has likely paid off. It's not exactly reinventing the wheel for its genre, but it is delivering something competent, confident and classy that will give you a lot to get invested in.
Gundam: Witch From Mercury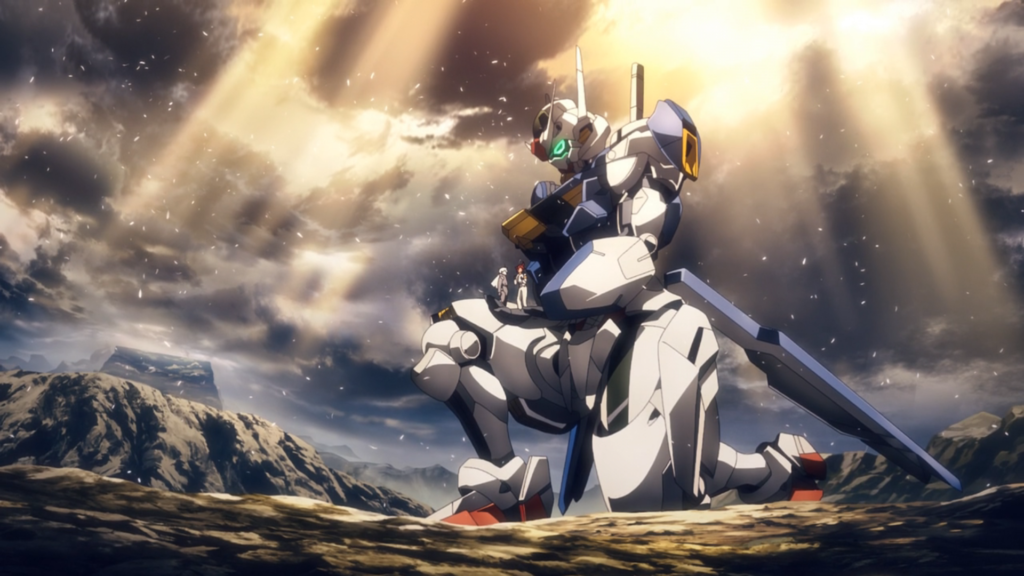 In my first blog post for Neokyo, I already wrote about how to get your hands on Gunpla using our service. As I explained there, the latest Gundam series has inspired a whole new wave of interest in the Gundam franchise, and with good reason.
This new series explores a brand new setting for the series, with a set of energetic characters making their way in a school for training Gundam pilots. After an incredibly emotional first episode, the series so far has delivered on mixing mecha action with subtle characterisation for the charming lead character Suletta, building towards a truly exciting series arc. Whether you're new to Gundam or a series veteran, this show is probably going to have something that appeals to you.
Pop Team Epic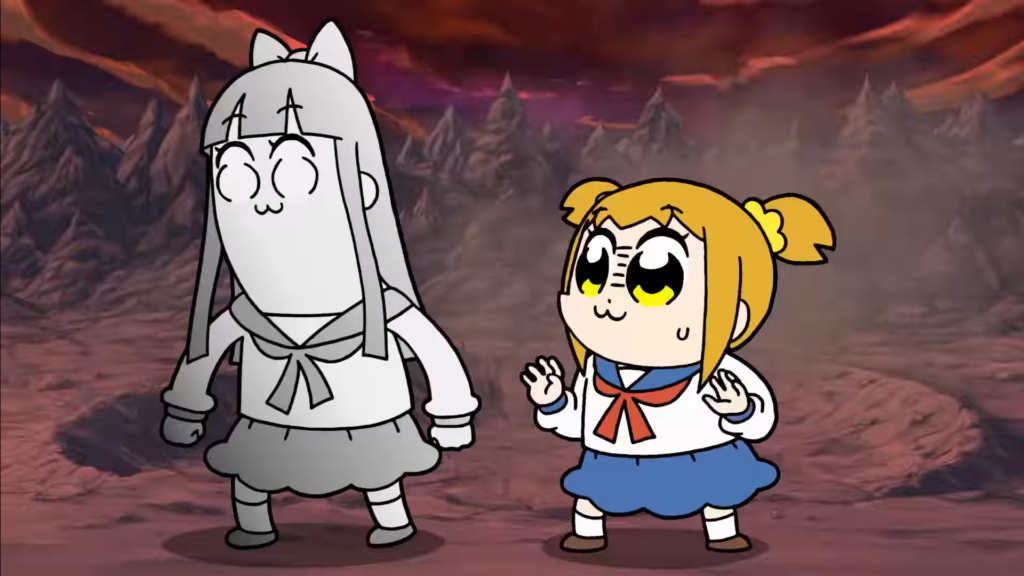 If you're looking for something light, funny and irreverent to take you into winter, the return of the iconic Pop Team Epic is what you should look towards. Pop Team Epic is known both for its use and creation of popular memes, so if that's your kind of thing, you'll probably love this.
In its second season, Pop Team Epic is back to its usual absurd antics. Derived from a four panel gag manga, Pop Team Epic uses its simple art and goofy characters with an abundance of imagination, parodying many other popular pieces of media. This just may end up as one of the funniest shows of the season, and if you've never seen it before, you're in for a treat.
Bluelock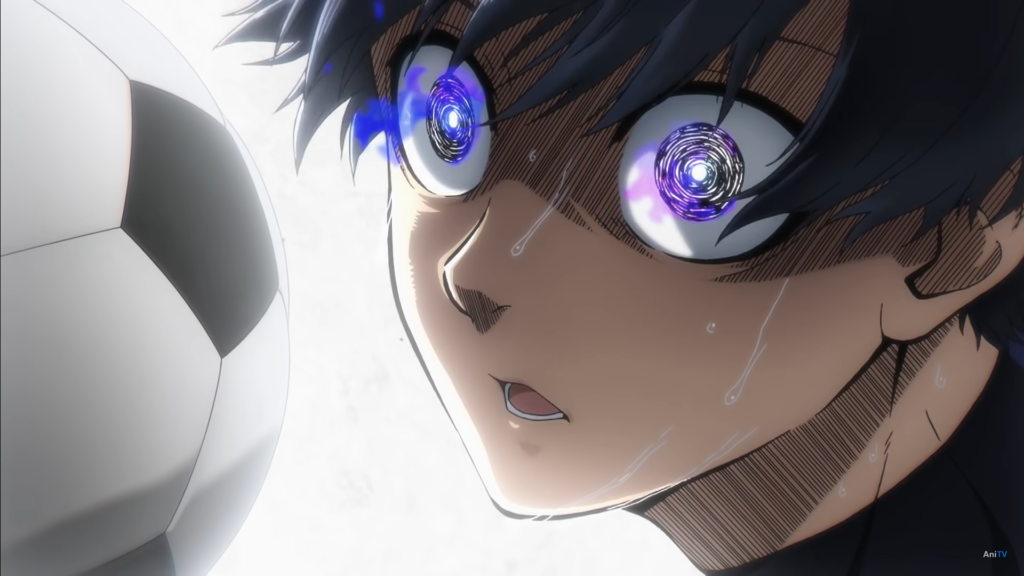 Sports anime come and go every season, but Bluelock has already caught the interest of plenty of people. It could be described as a sports story with a slight edge to it. As the title does not make clear, it's about football (or 'soccer' as some call it) and an advanced training regime designed to select the future of Japan's soccer team.
There's a lot about Blue Lock's over-the-top energy that has immediately been quite appealing, even if the plot is a little too ridiculous to take seriously at times. It's got a very anarchic energy to both its story telling which often seems to revel in being different to other sports anime. This anarchic energy feels reflected in the art style, which often has a jagged, aggressive style that is well-utilised in the show's direction.
If you're looking for a sports anime this season, Blue Lock certainly might fill that void. You might also find its characters grating, as I did, but you'll have to give it a try to find out if it hits with you.
Find Anime Goods With Neokyo
Of course, the above suggestions are just a small set of recommendations for a generally excellent season. If you find yourself getting addicted to one of these shows, you may want to support it or show off your love for the show with some merchandise. Here at Neokyo we can help you with that.
You can use our service to find all kinds of anime merchandise at sites like Amazon.co.jp, Rakuten, Yahoo Auctions and more. Just sign up, search for the items you want, and then we can purchase these items on your behalf and ship them straight you! No longer do you have to be limited in where you can get your anime goods from. Hooray!