Donguri Sora: The official Ghibli store
Ghibli films have marked several generations. Miyazaki's films such as "My Neighbor Totoro", "Spirited away" or "Princess Mononoke" are among the references of Japanese culture.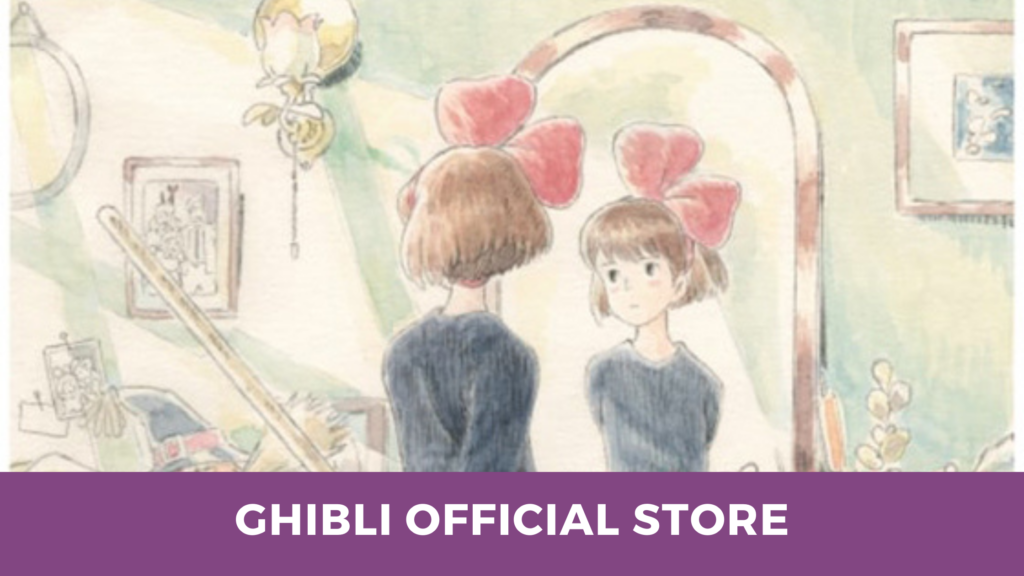 Donguri Sora: The official studio Ghibli's Shop
If you don't live in Japan, it remains difficult to get the official merchandising products that the Ghibli studio's universes can offer.
There is only one Japanese chain of official Studio Ghibli shops: "Donguri Sora". So be wary of the offers coming from all the other "Ghibli store" which offer you items sold without license and therefore unofficial.
The Donguri Sora regularly propose new products and seasonal articles highlighting the iconic characters of the studio's works. You can find everything: Ghibli clothing, Totoro figures, Kiki's delivery service stuffed animals… but also Ghibli decoration items, kitchen utensils or even Ghibli Bento boxes… Perfect for collectors or to please a fan of Ghibli movies!
The Donguri Sora online store unfortunately does not deliver internationally. That's where Neokyo comes in! By making your purchase requests on Neokyo, it becomes easy to get the official Ghibli Studios merchandise!
How to shop on the Ghibli online store: Donguri Sora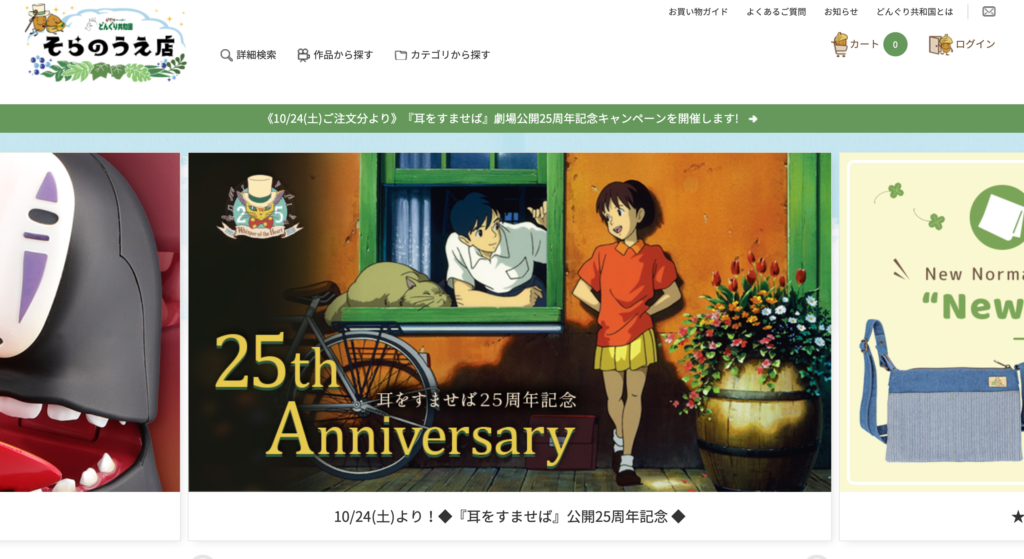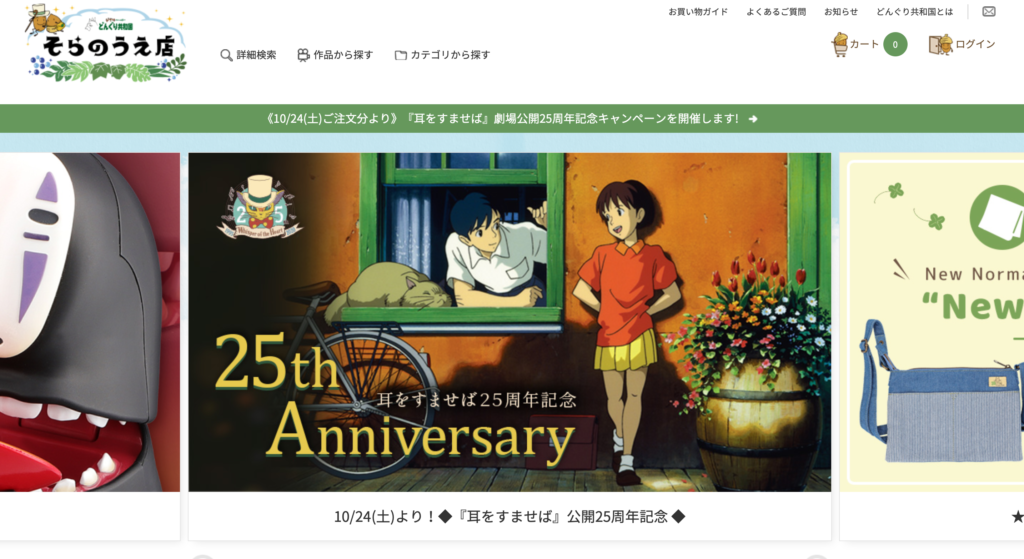 By visiting the Donguri Sora website, you will see the highlighted products and the new collections. Using the search bar, you can search for a product by entering a keyword (preferably in Japanese). You can also search by film or by product category.
Research by films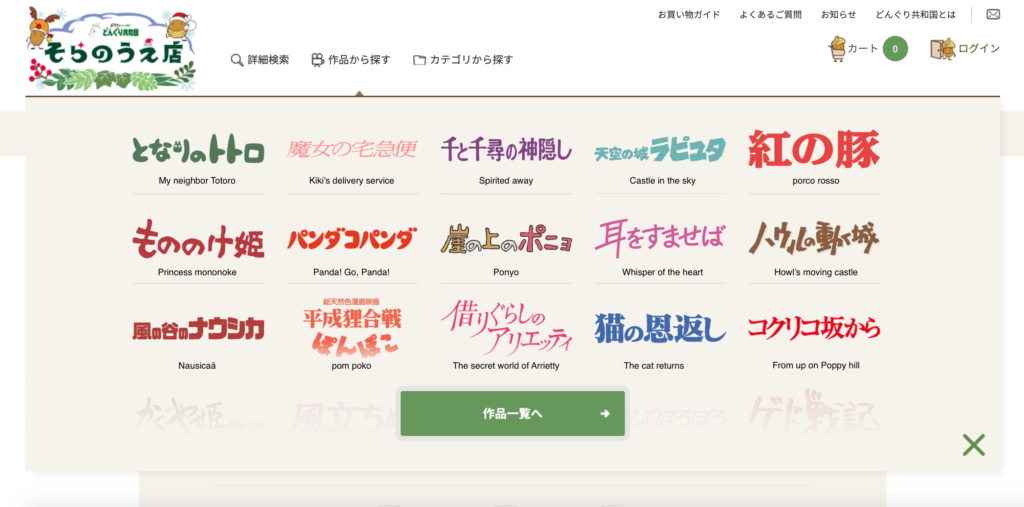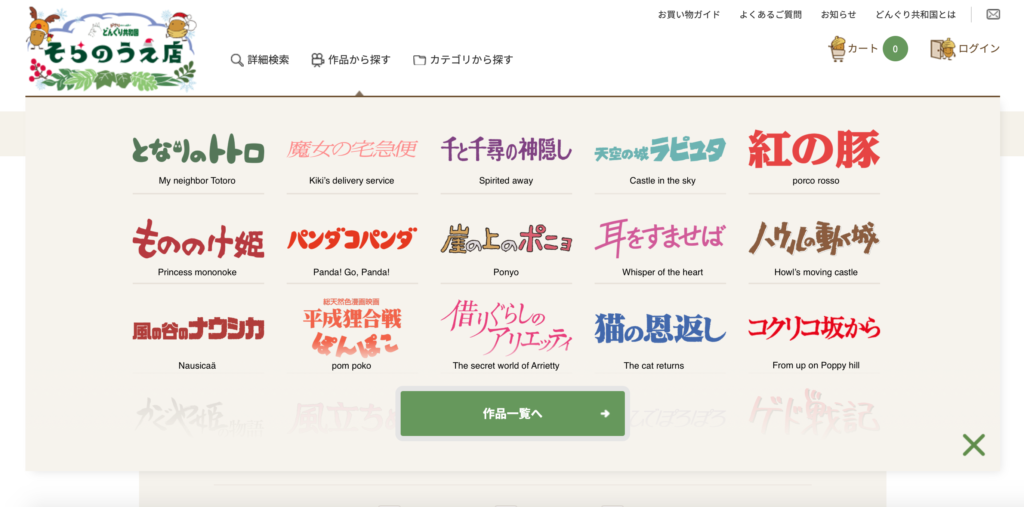 Research by categories (all films combined)
Large categories in order: fashion / living (objects for home) / interior / books, CD, DVD / games, plushies, goodies / seasonal products / stationery / key holders.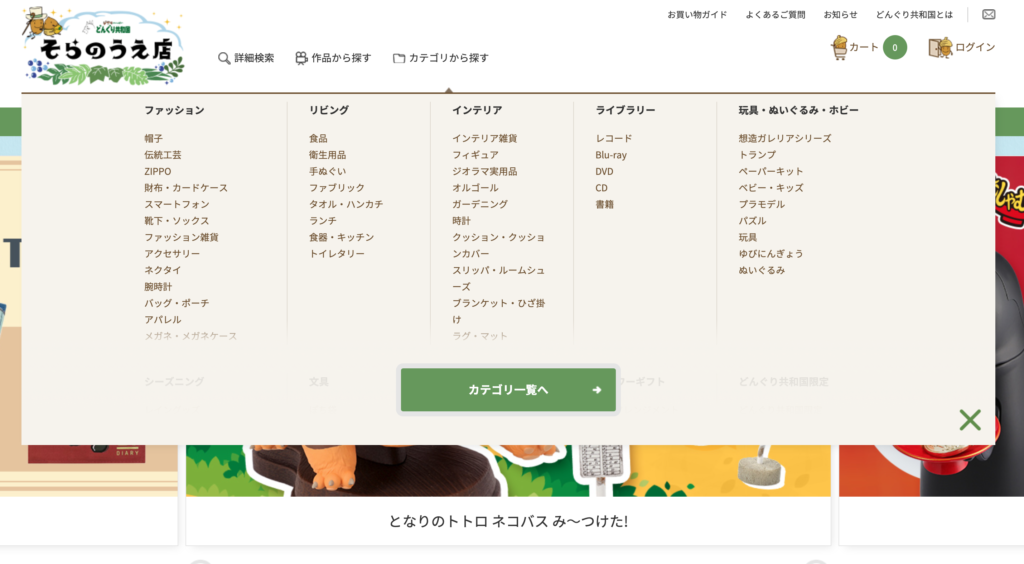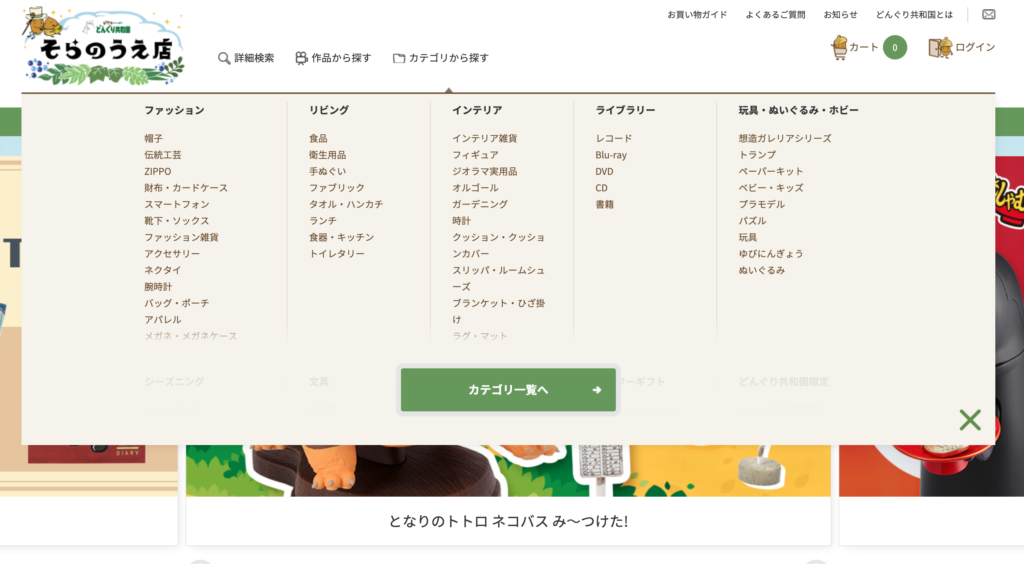 Beware! The store is very popular. As a result, the products are quickly Sold Out. Sold Out articles are indicated with the mention in red: 購入制限あり. 
Donguri sora's shipping fees
With Donguri Sora the products are delivered by Yamato transport and the shipping fees to Neokyo, in Kyushu (九州) are ¥880 per order. But from ¥8800 you can enjoy free shipping!
---
Neokyo's product selection for a Ghibli fan
---
How to make a Ghibli purchase demand with Neokyo
Visit the Donguri Sora online store.
Choose an item.
Fill out the Neokyo purchase request form from your Desktop board.
Pay for your order and ship it internationally.
Find other Ghibli products with Neokyo?
If the Donguri Sora boutique is not enough for you, you can also search for Ghibli products from other Japanese shops directly on the Neokyo website. To do so, simply enter your keywords in the search bar, for example "Ghibli". You will then have access to a vast choice of products!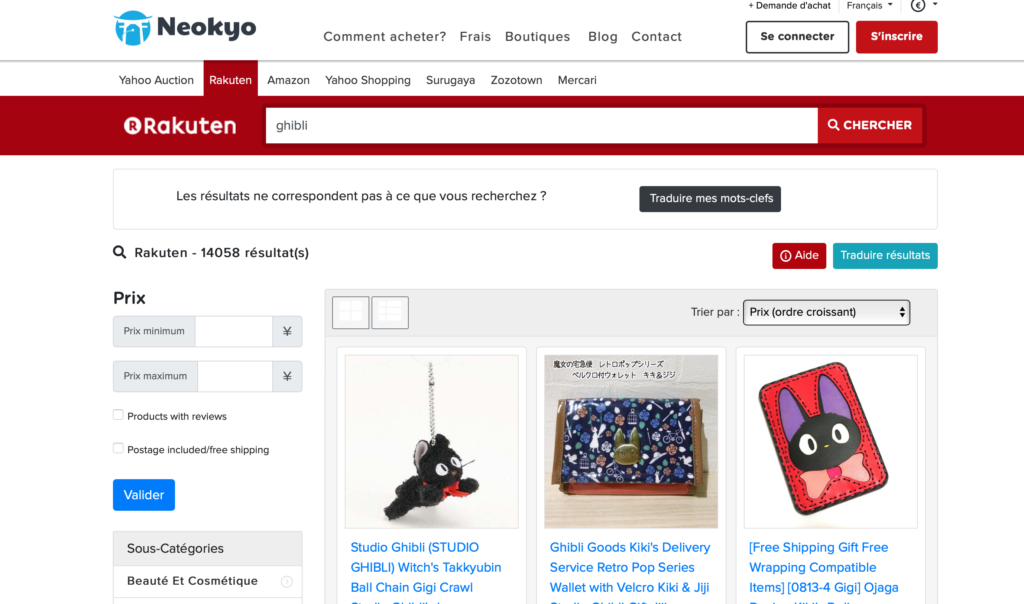 Don't limit yourself to the stores in the Neokyo search bar. You can also search on any other Japanese stores that offer Ghibli products and then order them thanks to Neokyo. For example, we recommend the site: "Village vanguard" which offers a lot of Ghibli products.