Disney store Japan: How to buy exclusive products?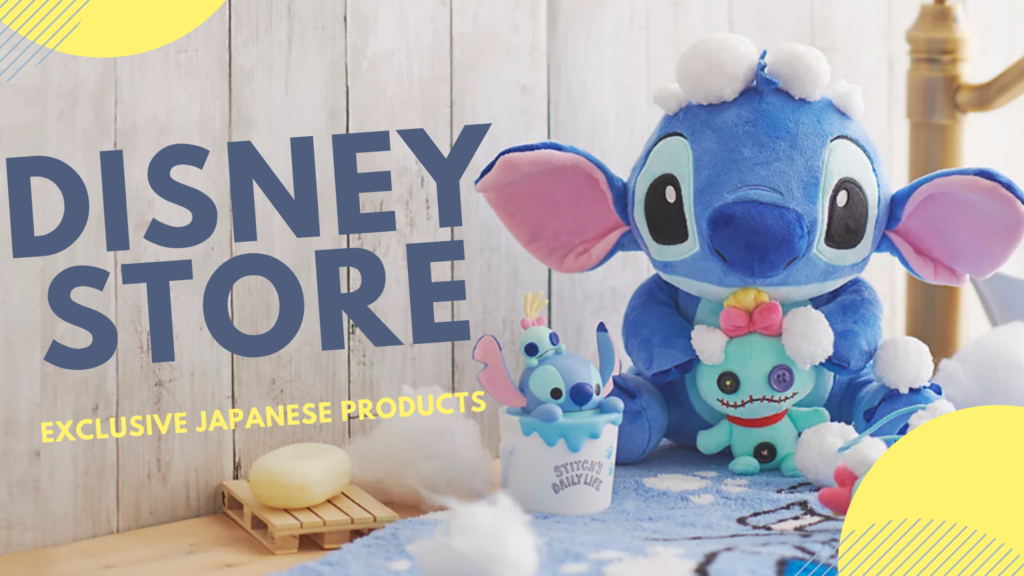 Everybody loves Disney and in Japan too!
Official Store, the Disney store Japan, allows you to enter the magical world of your favorite universes while enjoying 100% Japanese exclusivities! On their online store, you can regularly enjoy new products, seasonal products like for Halloween or Christmas and of course, many sales! Perfect to satisfy Disney fans!
But, if you don't live in Japan, don't worry, Neokyo is there!
Guide: Find your items on the Japanese Disney store
When you enter the Disney store Japan website you will see the highlighted products. Now, it is a cute new collection featuring Disney characters surrounded by apples.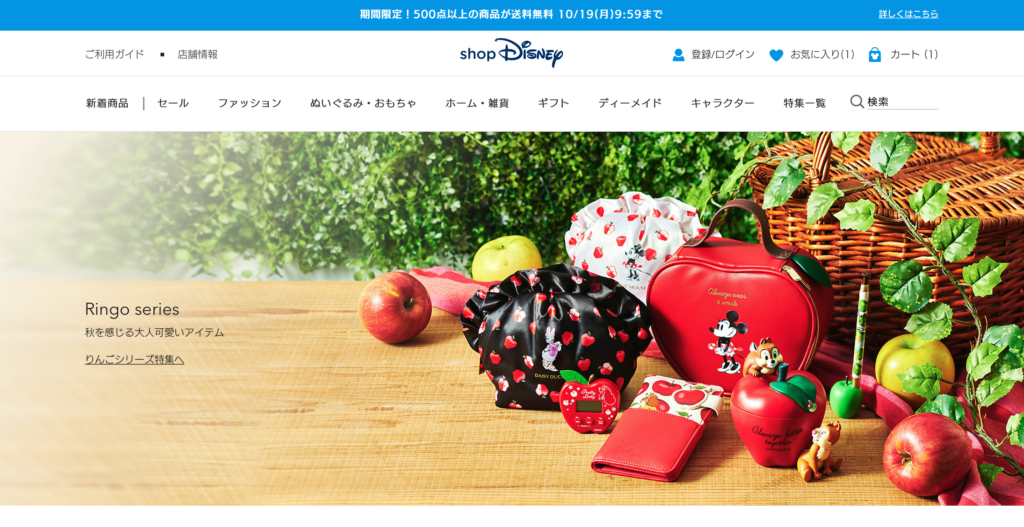 You can then choose among the following categories: new products / sales / fashion,cosmetics / plushies and toys / home / gifts / Dmade (category containing customizable products) / character goods / products selected by Disney

When you made your choice, here is a great wallet of Mickey on a trip to Japan and on sale! You can find, framed in red, the product number and, underlined in red, the number of people who are interested in this product, for this product, 495.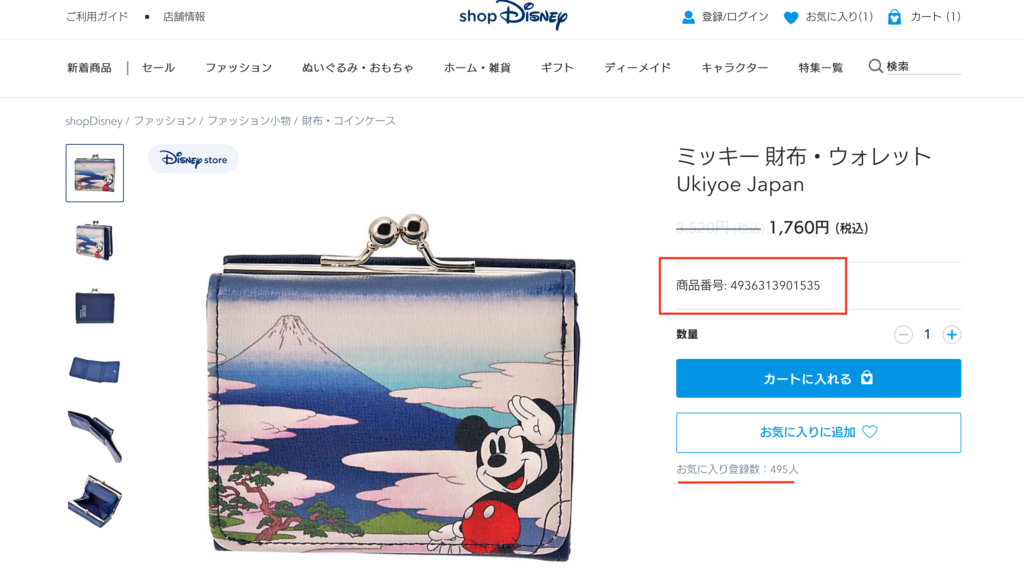 Then you just have to scroll down a bit to find out more about:
The size
The weight
Age requirement (useful when it is a toy)
Product Details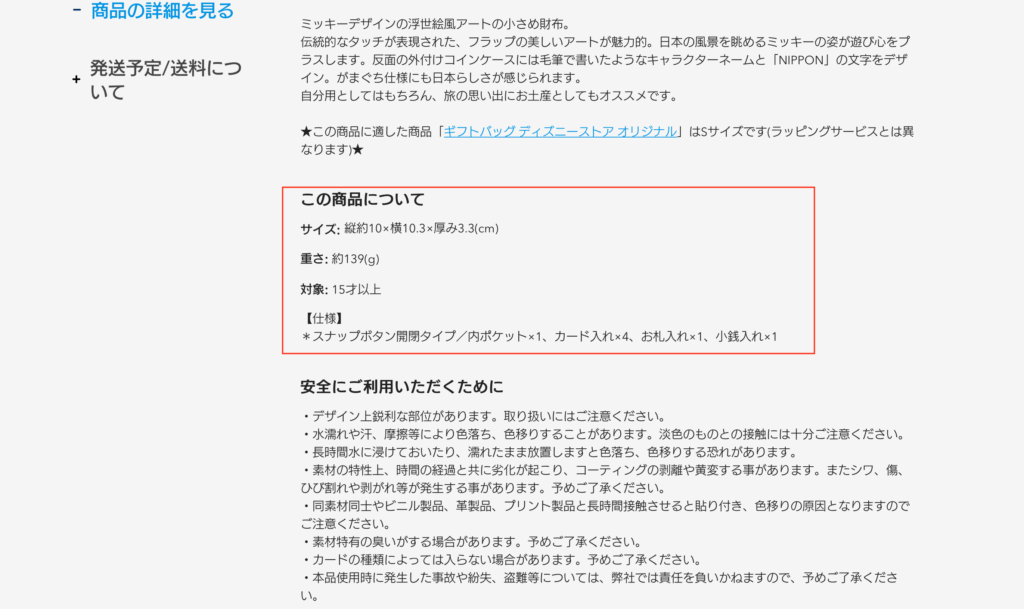 Guide: How to make a purchase request with Neokyo
Thanks to Neokyo you can buy from almost all online stores in Japan, and the Disney Store Japan is of course one of them!
For this you need :
With the Disney store the shipping costs to Neokyo, in Kyushu (九州) are ¥1,045. However, above 6.000円 you can enjoy free shipping!
After order; Disney store Japan announces 2 to 5 days of preparation of package before shipping. Delivery to Neokyo can therefore take a total of 14 days.
Guide: How to find other Disney items with Neokyo
You are a real Disney fan and the Japanese Disney store is not enough for you? Neokyo has the solution!
Go directly to Neokyo and start your search on the different sites offered in the search bar. By typing your keywords on the search bar, for example "Disney". You will have access to an extensive list of products. We have personally flashed on this fleece cover of the Little Mermaid.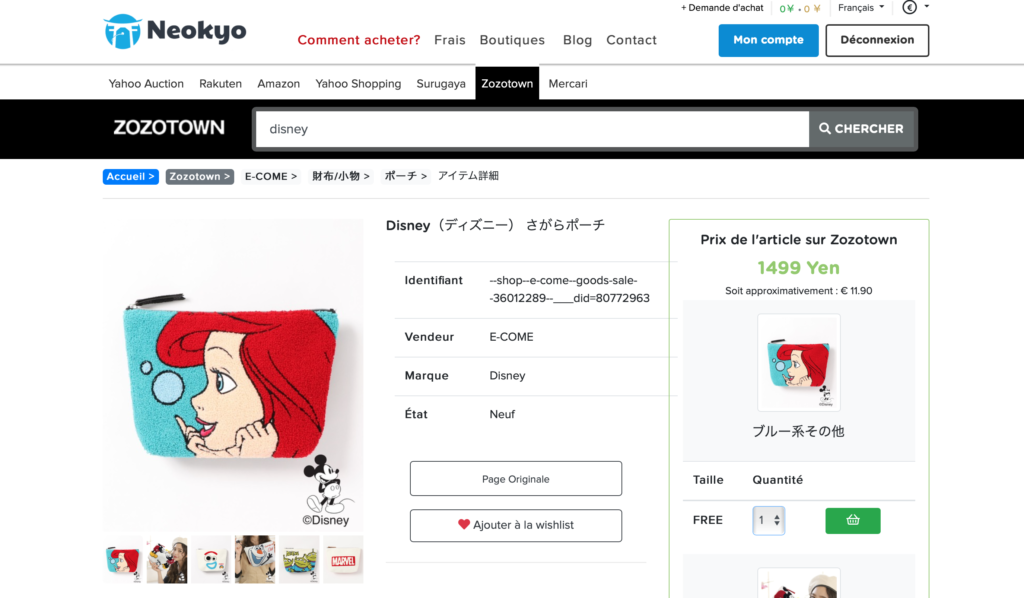 Don't limit yourself to the stores in the Neokyo search bar. You can also search any other Japanese store that offers Disney products and then order them with the help of Neokyo. For example, we recommend "It's Demo" which regularly offers collaborations with Disney. The products remain official and often exclusive to the stores.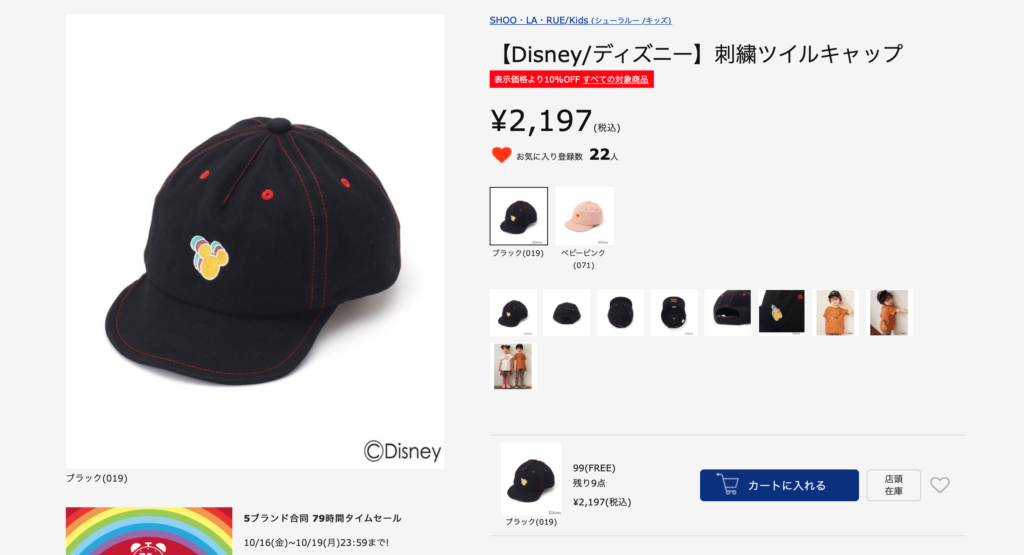 ---
Want to try Neokyo for you Disney purchases?
Sign up on Neokyo and make your first request order !