Our tips for buying PC and K-pop goodies with Neokyo
Hello everyone!
First of all, we would like to apologize again for the sudden announcement of the end of Mercari on Neokyo.
We are fully aware that Mercari is an attractive platform for most of you, especially for the K-POP PC collecting community. That's why we're offering you a quick guide to some alternatives to Mercari.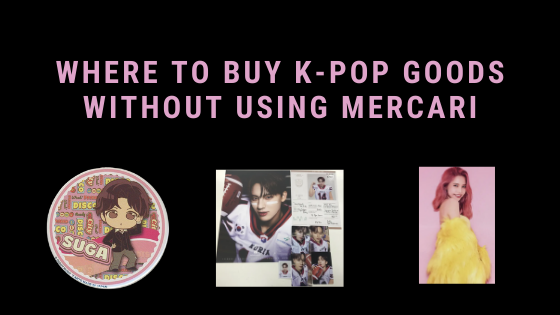 Mercari's similar sites
Mercari is the leading platform in Japan for selling second-hand products between individuals. But do you know its competitors?
As a reminder, we are doing our best to offer you the possibility to shop on at least one of Mercari's competitors by the end of March. (Rakuma or PayPay Fleamarket are currently not available on Neokyo)
Rakuma (Fril)
Rakuma, formerly Fril, is a service managed by the Rakuten group. The two platforms have a lot in common, and the way Rakuma works is similar to Mercari. Even if it is true that some items are only available on Mercari, you will often find the same items on Rakuma. Indeed, a large part of the sellers is usually on both platforms and offers.
As the Rakuma commission is lower than Mercari, more and more sellers prefer this platform. Prices are also often lower on Rakuma than on Mercari!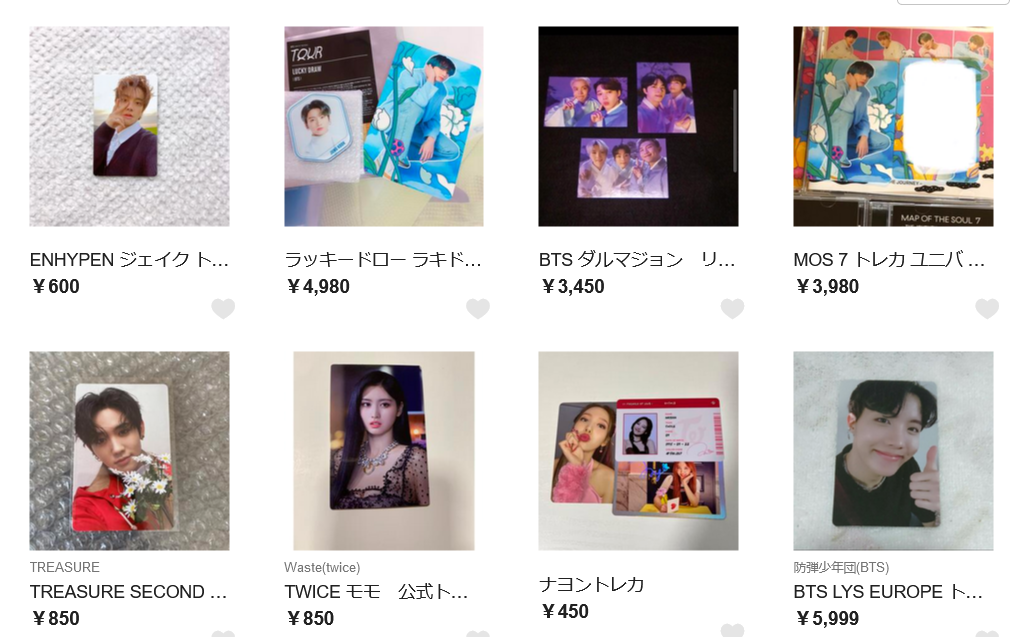 PayPay Fleamarket
Paypay Fleamarket is the latest addition to the market. The platform belongs to the PayPay group. Their search and sale system is similar to Rakuma and Mercari.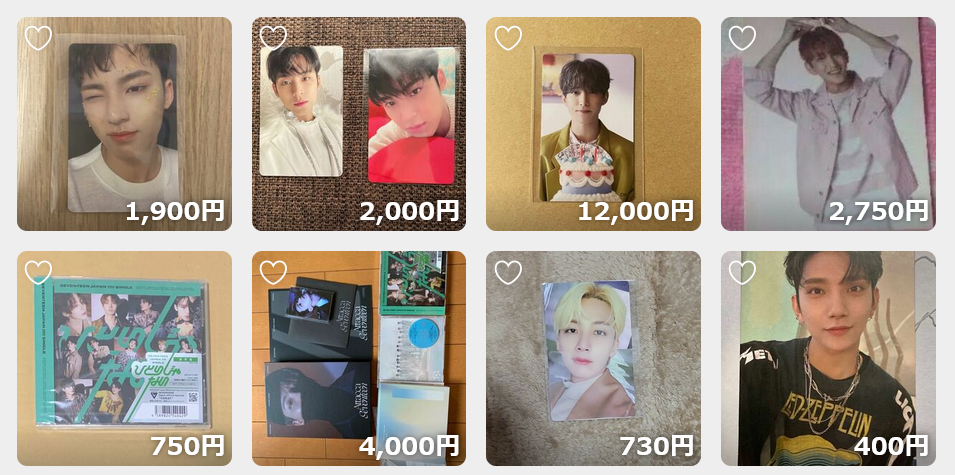 Yahoo Auctions
Yahoo Auctions is an auction platform. It is also possible to make direct purchases. Professionals often use yahoo Auctions. This allows you to have access to offers whose quality is usually verified. Unlike the sites mentioned above, you will mainly find older products or lots of various items.
Yahoo Auctions is already available on Neokyo.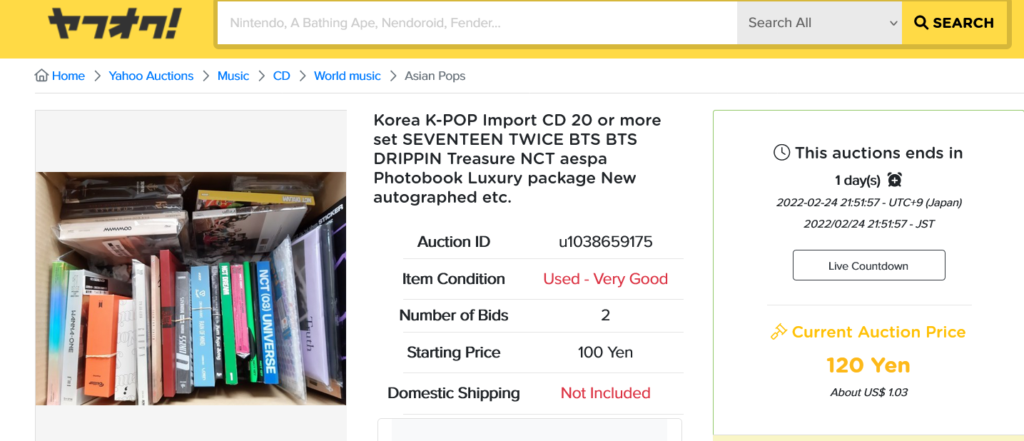 Summary
Rakuma : The price is often lower than Mercari offers.
Paypay Fleamarkert : Offers found only on this platform.
Yahoo Auctions : Auctions and wholesale offers.
How to buy PC and K-pop goodies without using a Fleamarket?
Neokyo allows you to buy from most Japanese online stores. This will enable you to expand your options and complete your collection. Fleamarkets are ideal for collectors, but until we can offer you this option again, here are a few stores that might interest you.
Buying K-pop PC and Goods
As far as new goodies are concerned, you will find them on the official stores of bands and labels (Universal Music store, Sony Music shop …). We are also working on the possibility of opening a system giving you access to the Fanclub store.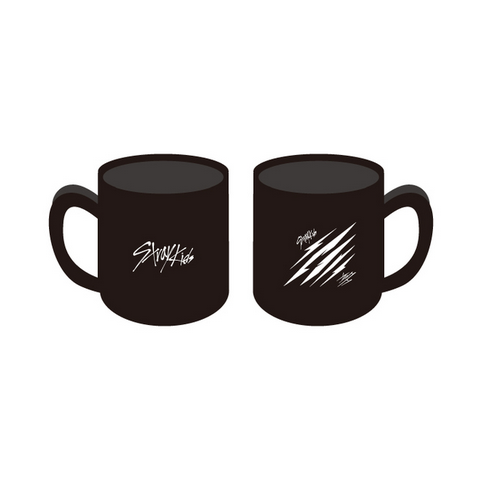 Some stores also offer goodies: Penlight, Uchiwa, Towel …
For example :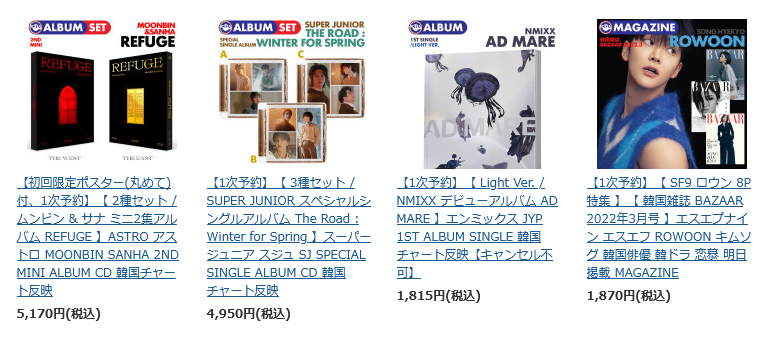 If you are looking for used items (PC and Goodies), here is a list of stores to help you in your search:

If you want to buy a Card Holder or Cheki album from Sanrio, you can find them in the Sanrio shop.
Buying CDs
If you are looking for new CDs, we advise you to buy them on Amazon, Tower Records, HMV, or official labels like Universal Music Store, Sony Music…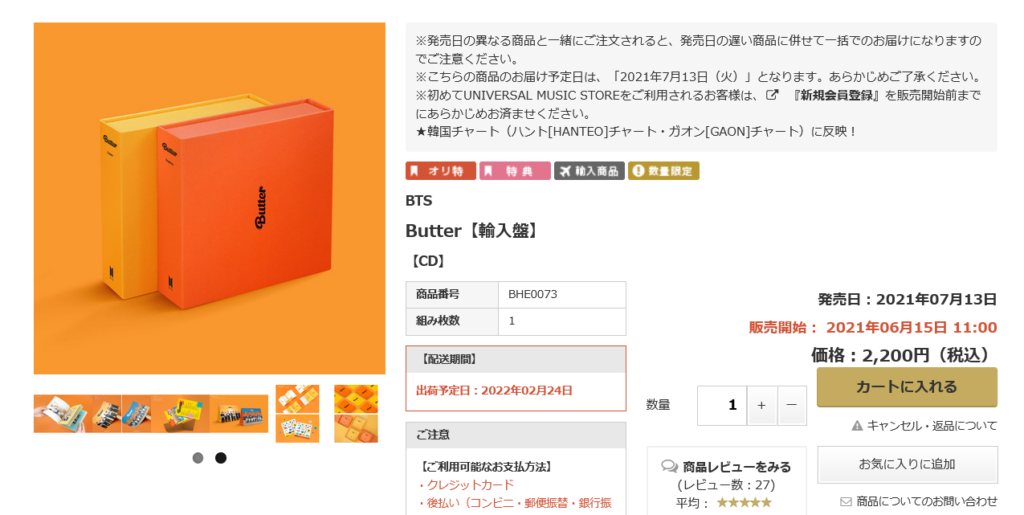 Good to know:
Tower Records offers a selection of K-pop CDs every month – at a discount! Some of them are up to 90% off. Perfect to complete your collection and enjoy new CDs.
For used CDs, you should be able to find them on Surugaya, Yahoo Auctions, or Book Off.
---
If you have any questions about using Neokyo or need additional information, please feel free to contact us by email: [email protected] or our social networks.