How to avoid scammers when purchasing second-hand Pokemon trading cards (works also with Magic, Yu-Gi-Oh!.. )
More people are choosing Neokyo to proceed with their TCG purchase from Japanese marketplaces. However, fellow collectors may already know that many scammers are trying to take advantage of newcomers or people using intermediary services.
Thanks to our Discord community insight, in this blog post, we provide a series of advice on how to spot such red flags and ensure you shop safely.
Introductory tips on vetting the sellers you purchase from
Whether you choose to buy from Yahoo Auctions, Rakuma or Magi, you need to screen the sellers you purchase from. It is unfortunate, but no marketplace is entirely free from shady sellers. The common point between those shops is that any private individual can quickly start selling and easily overcome a ban from the marketplace.
Here are a couple of initial tips which will allow you to review which supplier you should go for :
Try opting for sellers who have at least a hundred reviews. We, unfortunately, witnessed scammers who were able to play their trick up to a point before people started noticing they were actually shady. Unfortunately, it is not that difficult to sell or buy cheap items to build a "credible" profile before pulling a big scam.
Avoid profiles that have a positive review ratio below 95%. All sellers below that mark are not necessarily serial fraudsters. Still, you highly decrease the risk of getting scammed by sticking to your guns. Note that Neokyo will automatically block sellers with a high proportion of negative buyer feedback.
You should opt for verified sellers when purchasing on Magi or Rakuma. These sellers typically have a badge or icon near their name on the original listing page.
If the seller is applying the Japanese VAT to their listings on Yahoo Auctions,, it means they're a company and most likely to be trusted.
Suppose the seller listing illustrations uses the same playmat/background for each card. In that case, they are more likely to sell the actual product displayed. See below for scenarios in which sellers may be using stolen illustrations.


Magi verified sellers



Rakuma verified sellers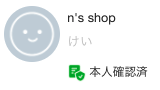 What are the most TCG-related scams on the Japanese marketplaces?
Here is a list of common frauds which were unfortunately reported. Further down, we'll provide a list of red flags and how to counter them.
The "sleeve not included" PSA-graded card scam.
The Professional Sports Authenticator is an American service that authenticates and grades rare trading cards, including Pokemon, Yu-Gi-Oh, and Magic the Gathering. They evaluate the item's condition and issue a grade that reflects the card's authenticity and state of conservation. Due to their worldwide recognition, a PSA-graded card is much MUCH worth more than a card coming as it is with a simple seller condition statement. They will always come with an official PSA sleeve and pedestal that includes a unique ID that proves the item's authenticity.
Some Japanese sellers take advantage of this by creating a listing of a rare card that is illustrated with a PSA-sleeved card. Usually, the card is sold below its usual selling price. However, the seller may sneakily mention that neither the pedestal nor sleeve will be included in the item description. You might get an authentic card, but that is ungraded and therefore worth way less than you paid. This scam typically targets proxy buyers who do not understand the above mention. It is frustrating as the sellers technically stay within the marketplace terms of use.

Example of a typical "no sleeve" sneaky mention :
PSA専用のケース(特殊ホルダー)と台座はつきません。(発送のときはカード以外ないということです。)
The case (special holder) and pedestal for the PSA are not included. (This means that there is nothing but the card when shipped.)


How to spot and counter this scam :
1 – Always translate the whole description, listing title, and seller profile through DeepL, and/or Google Translate and hunt for the cursed mention.
2 – Do not rely only on seller feedback for your initial judgment. As mentioned above, these scammers specifically fish for proxy users, as these companies can or do not screen the purchases at such a level and will be granted positive feedback as long as the item comes to their warehouse.
3 – As the seller likely used a stolen picture, use a reversed picture search engine to find if it has an original source from which it was taken. We suggest using Google Pictures or Tineye.
4 – Check the seller's whole inventory thumbnails. Avoid sellers who appear to have taken their pictures using a wide range of backgrounds, as this might further hint at a "stolen picture" case.
5 – What is the usual price listing for such a graded card? Check sold-out listings as an excellent source to help verify if the price tag is too good to be true or not.
6 – If the seller feedbacks and ratings come almost only from proxy services, that's not a good sign. A reputable seller will usually have a mix of regular Japanese buyers and proxies if their offers are really worthy.
7 – If you spot such a shady seller, report it on the #sellers-to-avoid channel on the Neokyo Discord. We might even block them to protect our whole userbase.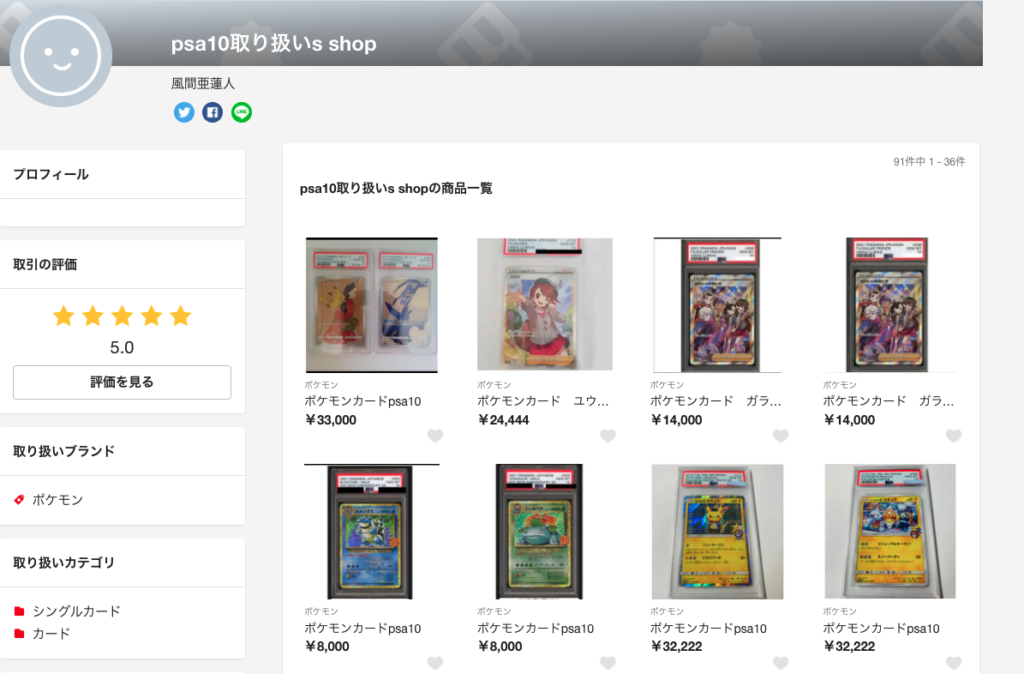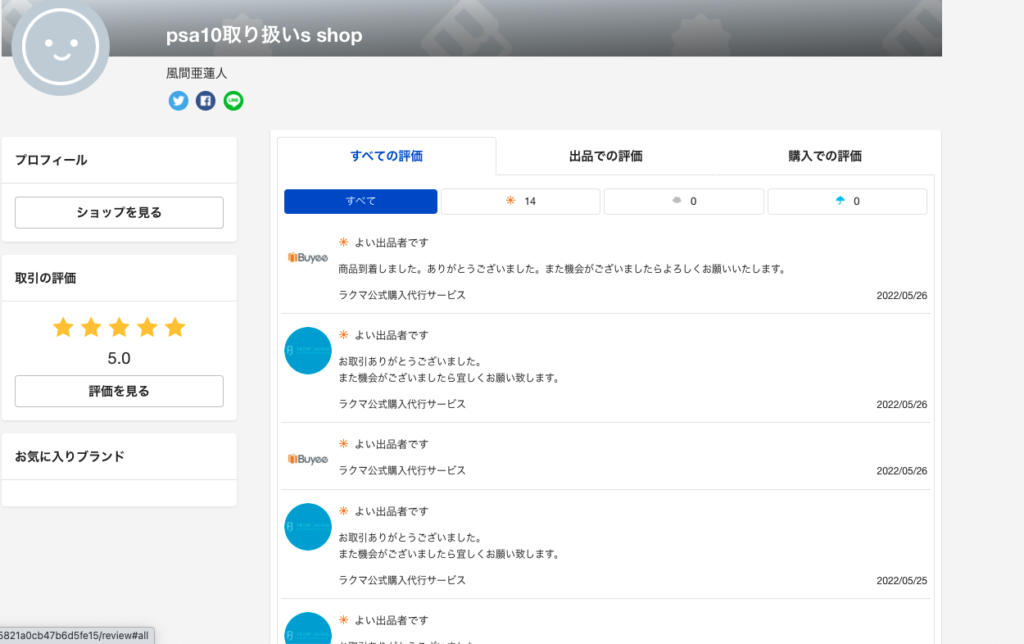 The card is a fake, bootleg one, or the card is not in the stated condition.
Fortunately, this one is less recurring than on Western marketplaces, but you should still be on the lookout. The seller might unconsciously be selling a poorly printed copy of a highly-sought card and putting it for sale without knowing it is a knock-off. The seller may also advertise a card in poor condition using flawed illustrations.

How to spot and counter this scam :
1 – As in the previous case, check the description to make sure the seller is not hinting that they're selling a copy, bootleg, or damaged card. Beware of "Oversea versions". Mention of "dirt" or "scratches" may imply that the card is in a deplorable state.
2 – Do not rely only on seller feedback as the seller might be a consignment or pawning service that could not appraise the card quality or authenticity adequately.
3 – As in the previous case, use a reversed picture search engine to investigate if the card pictures were stolen. Avoid illustrations that are cropped or blurred. Listings with only 1 or 2 photos not showcasing the card condition in detail should be avoided
4 – Check the seller's whole inventory thumbnails. Avoid sellers who appear to have taken their pictures using a wide range of backgrounds, as this might further hint at a "stolen picture" case.
5 – If the seller sells multiple copies of very rare cards, this might be too nice to be true. Once again, apply the good practices mentioned in the first section.
6 – Avoid English versions of cards as the Japanese sellers might have a more challenging time authenticating those cards. Those are also naturally less likely to show up on Japanese marketplaces.
7 – Ask for collector insight on the #pokemon-tcg channel on the Neokyo Discord.


Those are the most commons kind of scams we reported in the last years.
Once again, keep in mind that Neokyo can block sellers who are obviously too shady. Our community will always be glad to assist in reviewing a seller's profile.
If you have any suggestions or feedback regarding this article, please kindly let us know on the #pokemon-tcg channel of our Discord server.
Thank you for reading!