Arknights, Fate GO & Twisted Wonderland: Japan's Favourite Mobile Games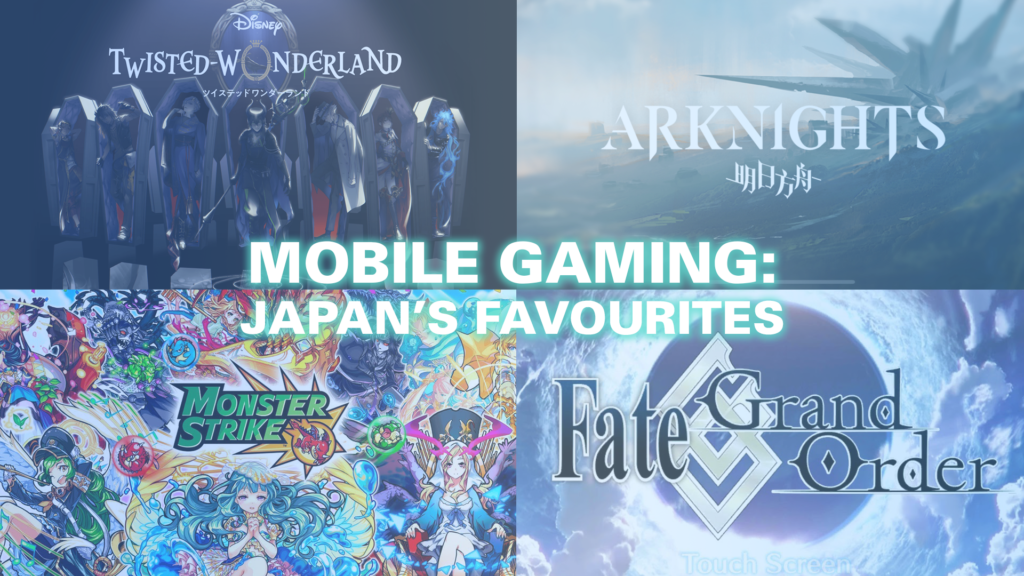 Mobile gaming in Asia has long had influence over the mobile gaming habits of the rest of the world. From the current ubiquity of 'gacha' systems that let you spend money on the small chance of obtaining your favorite characters, to the prevalence of anime-style visuals in mobile games, there's no denying that global industry trends have been shaped by the relative popularity of mobile games in the east, and that Japan's particular affection for mobile gaming has given rise to some of the most successful mobile titles of the last decade.
In 2022, mobile games continue to go from strength to strength in terms of popularity. In Japan specifically, the continued content support for popular free-to-play games like Aniplex's Fate/Grand Order or Mihoyo's Genshin Impact ensures they have a persistent spot on national rankings of the top apps in each app store.
In my personal experience, games like these are also the kind you are most likely to see in large-scale advertising campaigns across Japan. At the moment it isn't uncommon for me to see plenty of Arknights adverts on the Yamanote line trains, or huge Genshin Impact billboards in Akihabara. If you hang out in Tokyo for long enough, you're bound to run into evidence that these games are not just incredibly popular, but here to stay for the long term.
If you've yet to become obsessed with any particular mobile game, perhaps we can help with some recommendations. Based on the most consistently popular games on the Japanese app store, here's some that you should consider checking out if you're looking for your next casual gaming experience.
Arknights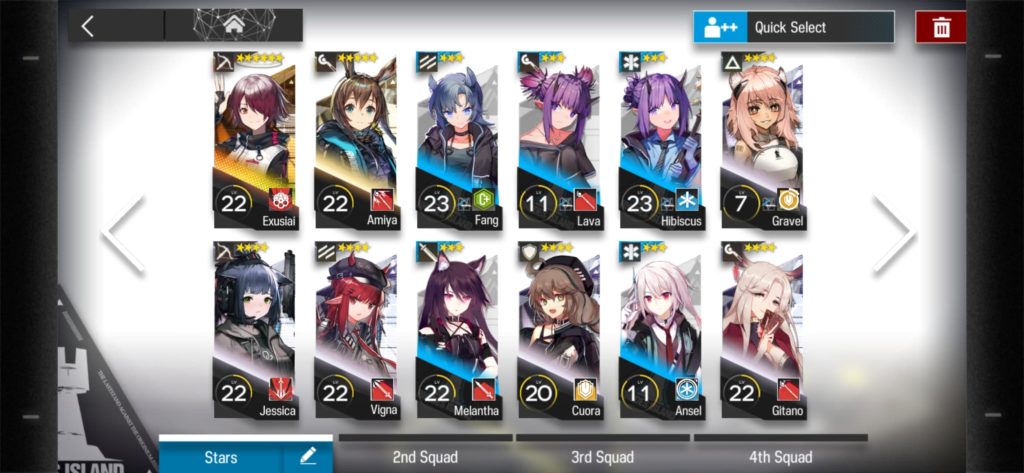 I've probably already made my personal favoritism for Arknights accidentally clear in the introduction or the featured image, but biases aside, if you're looking for a game with an excellent blend of strategy, stylish anime visuals and a collection element, Arknights by Chinese developer Yostar is a great time.
If you're familiar with 'tower defense' style games, Arknights takes that concept and makes it even more exciting, adding a number of high-octane action elements that forces you to craft an excellent team before each level and make split-second decisions during gameplay. If you're not familiar with tower defense, it involves setting up a variety of automated processes to protect a small area from waves of enemies. I know that might sound boring, but Arknights certainly makes it very fun.
There's also a detailed and player-friendly progression system that will keep you coming back to the game once it gets its hooks in you, with regular updates that add new features and event bonuses. Although the highest levels of play will require some degree of grinding, Arknights is pretty consistent with adding new content.
Despite the existence of a paid currency system that can be used to collect characters, the premium currency can also be fairly easily accumulated by simply playing the game, meaning it's easy to play without spending any money at all. Although other gacha games often require you to spend money to take on its hardest challenges, Arknights allows you to play all its content without any micro-transactions required (unless you want to try and get all the latest operators).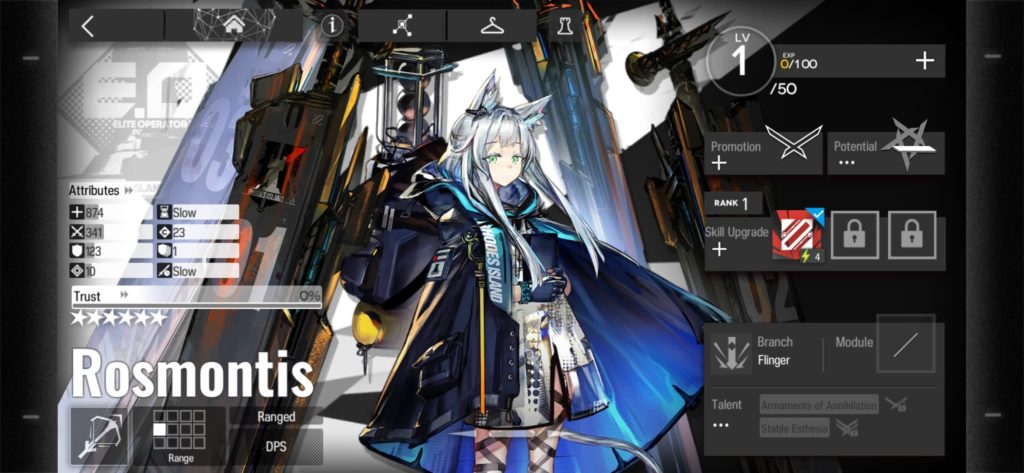 One of the biggest draws of Arknights is its artwork. Arknights gives incredibly talented illustrators a platform for producing awesome character designs that are easily some of the best in the broad medium of the anime-style 'gacha' game. Arknights blends dystopian sci-fi with a little anime-adjacent fantasy. In practical terms, this mostly means that there's a lot of stylish girls with cat ears, foxtails and a variety of other design eccentricities in this sometimes grim story of imperialism, disease and war.
The juxtaposition of the cutesy designs of the game's operators (operators = the animal girl protagonists who fight for private military companies) and the dreary backdrop of the game's narrative and setting gives the game an interesting tone that helps it to stand apart from other similar games on the market, but aside from this, Arknights does tell a legitimately interesting story. The upcoming anime adaptation will give further context to the existing narrative, revealing more about the mysterious oripathy disease (a driving element of the plot) and our favorite operators.
Fate/Grand Order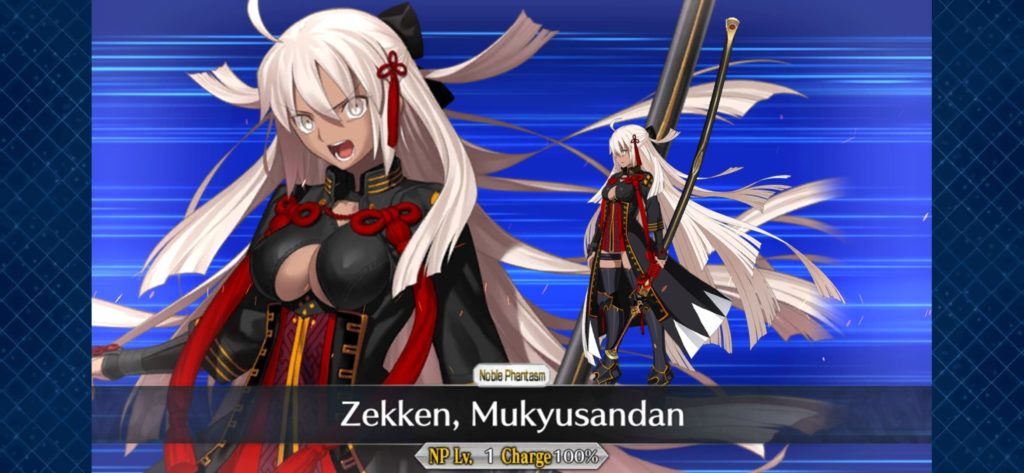 Exploding onto the mobile game scene back in 2015, this enduringly successful title is another entry in the Fate franchise, which you may have heard of thanks to popular anime series like Fate/Stay Night and Fate/Zero. This game acts as a bridge between all the different 'universes' that exist in the Fate series, letting figures from history, mythology and fiction clash in a new kind of 'Holy Grail War'. If you've ever enjoyed any of the Fate anime, you'll probably love this game.
Similarly to Arknights, one of the primary draws of Fate GO is its artwork and character designs. While the characters in Arknights are largely original concepts, Fate/Grand Order pulls from both history and mythology to give us 'anime versions' of iconic figures, such as the iconic Fate version of King Arthur, or their equally iconic version of Alexander The Great. If there's a historical figure you're in love with, there's a chance that there's a Fate version of them.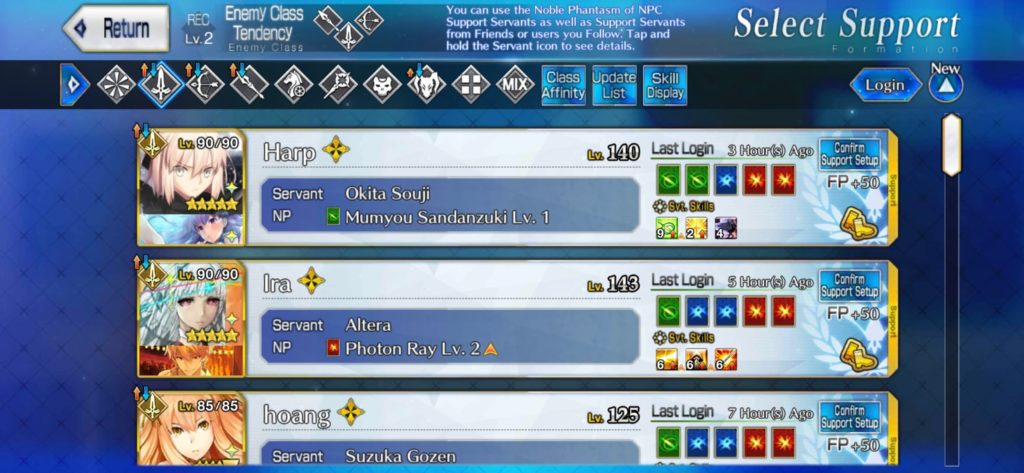 Despite requiring you to face off against plenty of enemies (dragons, skeletons and other heroic spirits are common targets) It's not really part of the action game genre, but rather a turn-based RPG. Number-crunching and developing your characters is important in FGO, so if that's not your style, you might want to give this one a miss. That being said, if you enjoy methodical, tactical combat character leveling and also visual novel style story segments, you might get a lot out of Fate/Grand Order.
One of the best things about Fate/Grand Order is that because it's already been around for a while, there's a lot of content for new players. The sheer amount of mechanics can be overwhelming at first, but there are plenty of resources for learning the game available online, and if you can get stuck in, you'll likely be playing for a long time!
Twisted Wonderland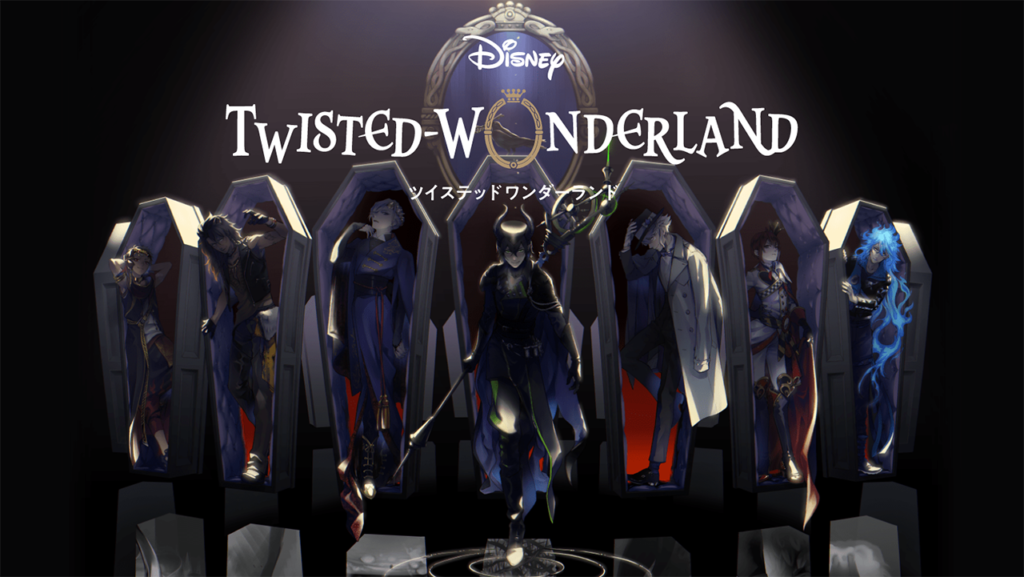 Of the games on this list, Twisted Wonderland is the one I've played the least of, but I still come to you today with an earnest recommendation: if you're an enjoyer of classic Disney movies and/or pretty anime boys, Twisted Wonderland is probably the mobile game for you.
For the longest time I didn't even really understand what Twisted Wonderland was, other than the fact it was incredibly popular across Japan. For the sake of this article, I did my due diligence and dived into the game, only to conclude that 'I can see why people like this'. It's very much like if Harry Potter, Disney and a range of the top Otome games merged into one entity.
In your experience of Twisted Wonderland, you'll collect anime versions of some iconic Disney villains and help them out in their daily life at Night Raven College. You'll find characters based on Disney classics like Alice in Wonderland, The Lion King, The Little Mermaid, Aladdin and many more. The connections between these original movies and Twisted Wonderland are often tenuous at best, but it's interesting to see how the game is 'inspired by' these classics in terms of design.
The gameplay of Twisted Wonderland is impressively varied, with mini-games and high school drama at every turn to keep things interesting, but it's mostly a game where you'll do a lot of talking to different characters. You'll grow the skill and trust of your collected characters (of course, it has a kind of a gacha system), and over time, you'll learn more about them. Ever wondered what the Queen of Hearts from Alice in Wonderland would have to say if they were a 17-year old boy? Now you can find out.
Monster Strike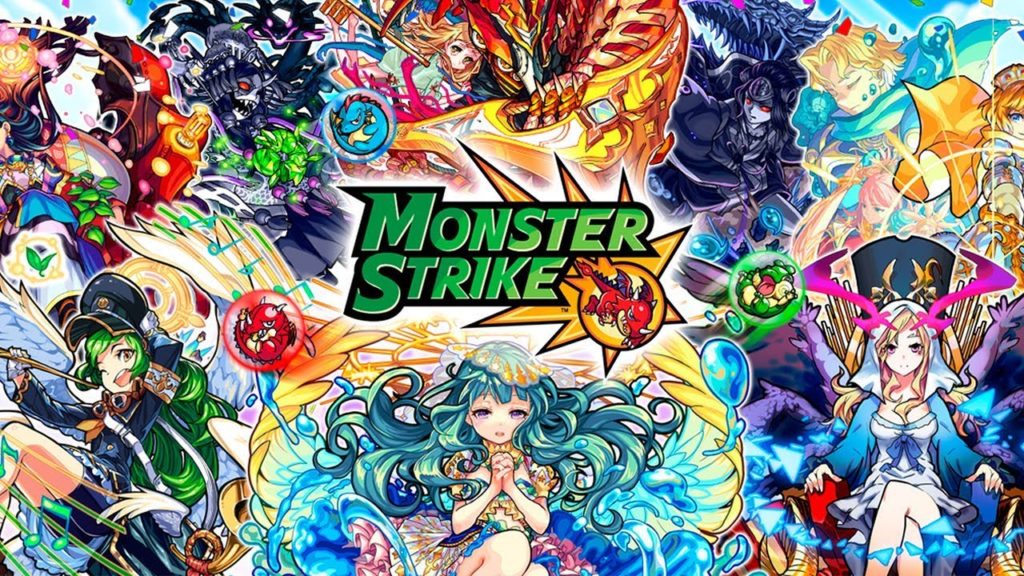 If we're talking about Japan's favourite mobile games, we would be remiss not to mention Monster Strike, a game that might have more 'staying power' on the list of Japan's top apps than all of the others we've mentioned combined.
Monster Strike is a bizarre, occasionally complex game that combines a selection of genres into one colourful mash-up. Part puzzle, part strategy and part endless collect-a-thon, Monster Strike is a truly unique mobile game. If you're looking for a mobile gaming experience but you find them too slow to get into or progress in, Monster Strike
Having launched in 2013, Monster Strike feels ancient compared to the other top games on the app store, but its age has ultimately streamlined the experience. With nearly 10 years of tweaks and content updates, what you get is a game filled with content, offering a rich experience of monster-collecting mayhem.
It's a game that is easy to get hooked on, encouraging a 'one more try' mentality in its most difficult levels. If you find yourself downloading this app and enjoying it, be warned – your screen time is about to go way up.
Where To Buy Mobage Merchandise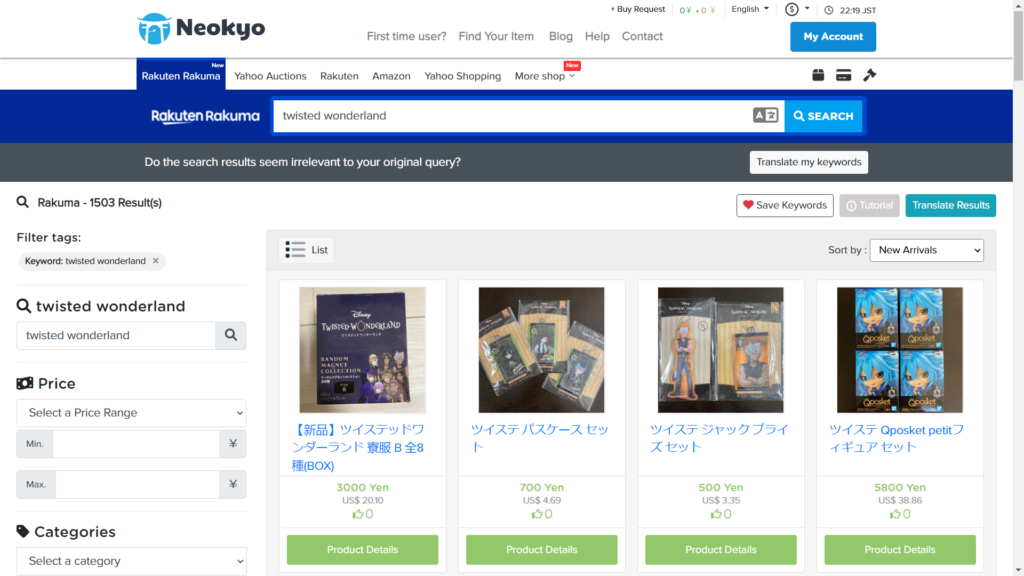 Of course, there are plenty of other Mobile Games worth checking out. If you're already obsessed with one of the titles we've introduced above: whether that's Fate GO or Arknights, we can help you too! Using Neokyo, you can access dozens of Japanese retailers to get your hands on all kinds of exclusive merchandise that you might not be able to access otherwise.
Pop-up shops and limited collaboration merchandise for these games are frequent, and with updates to the games and things like anime adaptations and spin-offs being just as frequent, there's a lot of associated merchandise to collect.
For example, now that the Arknights anime is broadcasting episodes, there's currently some limited pop-up shops selling merchandise to tie in with the release of the series. You can use Neokyo to search for these goods, then get them shipped straight to your door at your convenience!