A Guide To Buying Tokusatsu Toys on Neokyo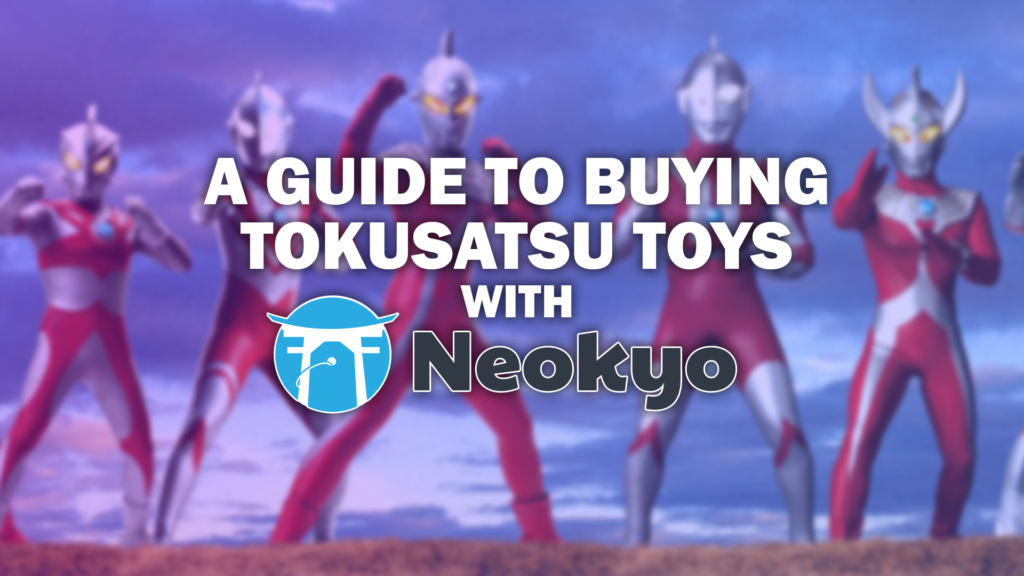 A few days ago on the Neokyo Blog, we released an introductory look at Kamen Rider – a superhero TV series that is well known for the impact it's made on Japanese popular culture. A few weeks prior, we wrote about the Kaiju genre and the equally huge impact that characters like Godzilla and Gamera have made across the world.
As you may know, both Kamen Rider and Godzilla belong to a genre styling known as 'tokusatsu' – a term that refers to media that focuses on sci-fi and fantasy stories told using lots of special effects. The exact definition of tokusatsu has been a topic of some debate since its inception, but the similarities between popular franchises like Kamen Rider, Ultraman, Godzilla and Super Sentai can certainly be seen if you're looking for them.
The one thing that all these franchises have in common, however, is their commitment to merchandise. The tokusatsu genre produces toys, figures and models of all different kinds, and fans of tokusatsu media often find themselves quickly becoming fans of collecting these kinds of goods!
For those who are into tokusatsu media that live in the west, getting a hold of these toys can sometimes be difficult. In addition, it can be difficult to find information on the full range of toys and figures available, and which types offer the best value for money. Don't worry – Neokyo is here to help. Here's a breakdown of the best tokusatsu toy series, and when you've found what you want, you can use our service to buy it from Japan's top marketplaces.
Soft Vinyls ('Sofubi')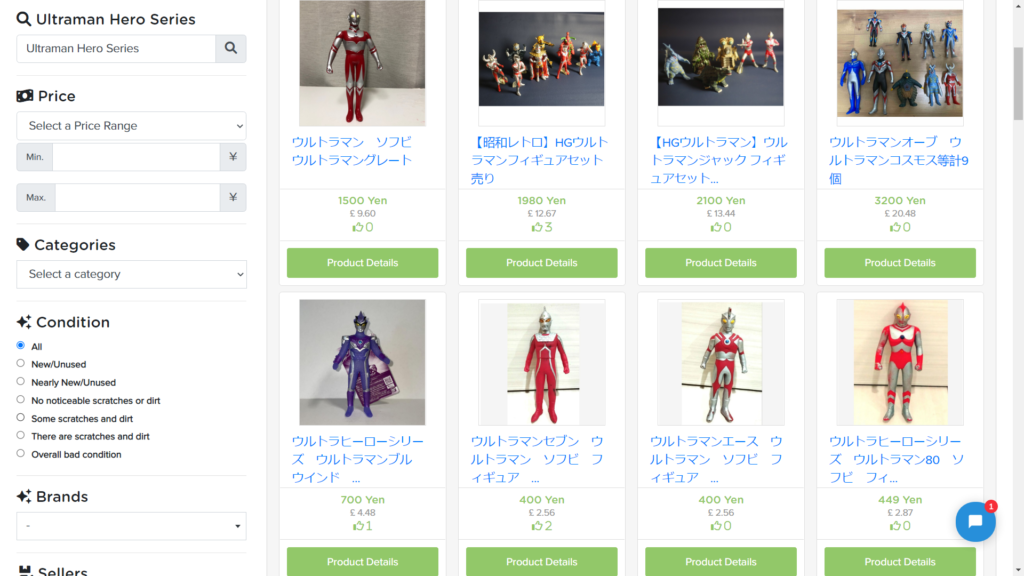 If you're a collector, you may already heard the term 'sofubi', the Japanese term for 'soft vinyl' figures. These small scale figures have a long history in the world of collectables, offering a cheap but cute representation of your favourite tokusatsu kaiju and heroes.
The Godzilla & Ultraman franchises are well known for their sofubi collectables. Sofubi collectables have been produced since the 60's, and they're still produced to this day. Kaiju creatures are still the most commonly produced type of sofubi, but it's recently become a popular method for producing low-cost, low-articulation collectables in a variety of other popular franchises.
To this day, Ultraman continues to offer two different lines of cheap sofubi figures: the Ultra Heroes series and the Ultra Monsters series. Retailing at around 500 yen, these can be a great way to build a huge collection of your favourite giant monsters & heroes from Ultraman.
The Godzilla franchise also continues to offer sofubi in a range of sizes based on their most iconic monsters. They're not all neatly aligned under one banner like the Ultraman sofubis are at the moment, but it'd be difficult not to find a figure of this type when searching for merch of your favourite movie monsters.
Candy Toys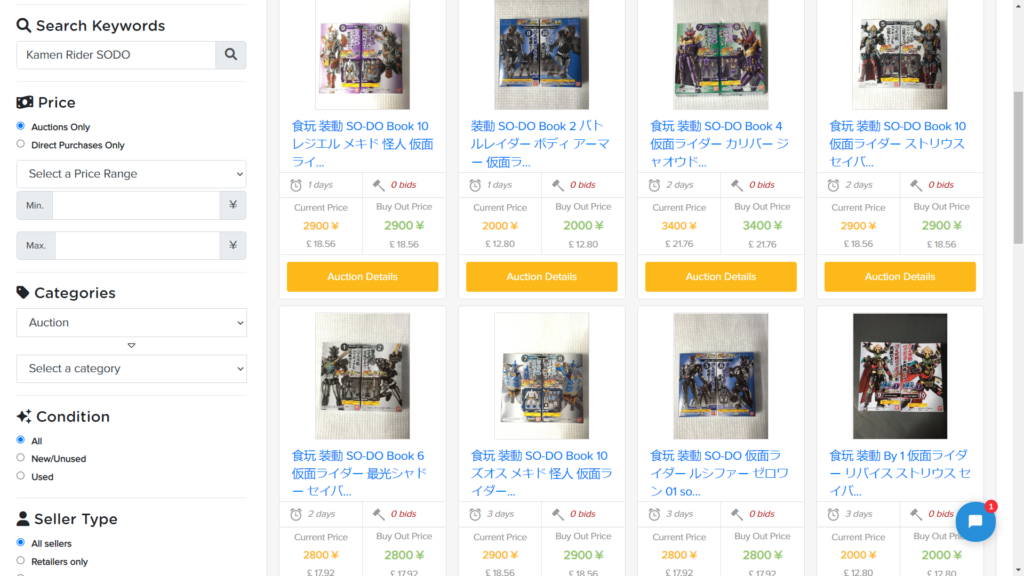 Sitting next to sofubi in terms of average cost, we have the kind of Tokusatsu toys that can be found in convenience stores and supermarkets across the country. I'm talking of course about the aptly named 'candy toys' – collectable toys aimed at younger audiences (that sometimes come with a candy). In the case of tokusatsu toys, this category includes a number of small-scale figure lines like SODO, SHODO and even simplified versions of the 'gimmick' toys associated with each season of your average Kamen Rider or Super Sentai show – for example, the Vistamps from Kamen Rider Revice or the Sentai Gears from Kikai Sentai Zenkaiger.
The good thing about candy toys is that they offer pretty good value for money, and these series are good at representing characters or suit forms that might not be represented by the more expensive figure brands.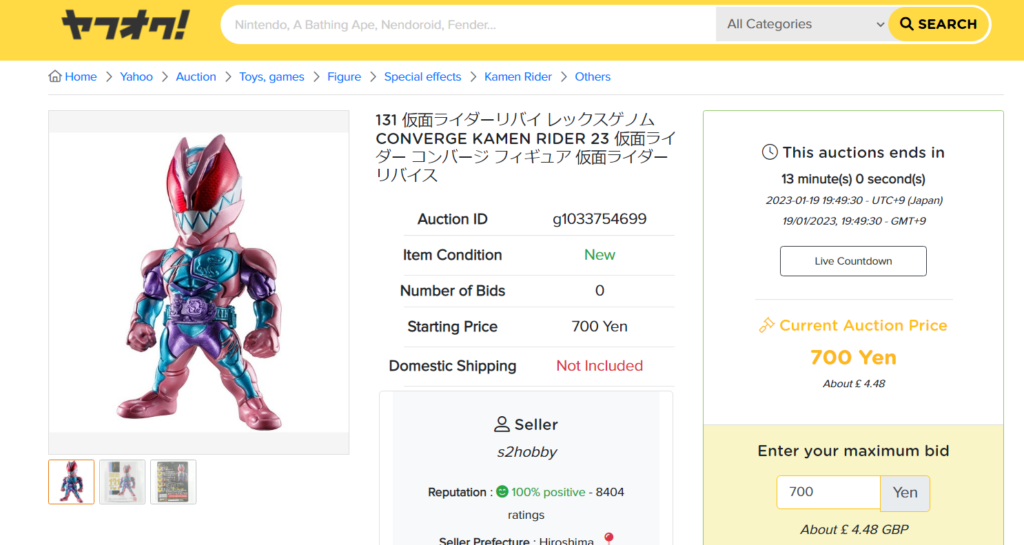 We already hyped up the SODO/SHODO series in the Kamen Rider blog post, which is an excellent figure series for its price, but for Kamen Rider fans, you also don't want to miss out on the Converge Kamen Rider series. This is a range of small-scale 'super deformed' Kamen Rider figures, meaning they're in a smaller 'chibi' style. The converge series has already covered a lot of Kamen Rider's most popular characters, and looks to continue well into the future. These don't really require any assembly, and have a cute look that manages to fit a lot of detail into a small figure.
In addition to Converge and SODO, there are a number of other candy toy series that are worth checking out: YUDO has frequently offered figures from Super Sentai and Ultraman in the same scale as SODO. This means you could get a lot of your favourite heroes at the same size to create an awesome display.
Mid-range Figure lines – Rider Kicks, Ultraman Spirits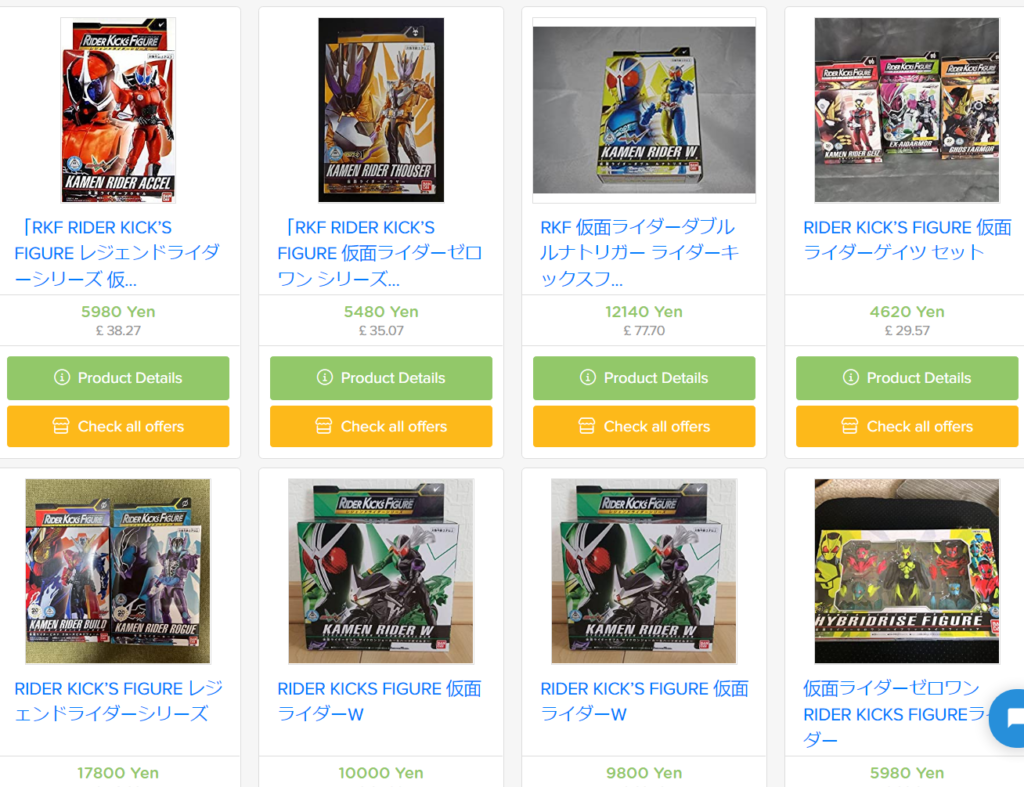 For those looking for something in a more 'normal' action figure scale, you might want to consider the various mid-range figures available from the different Tokusatsu shows. Kamen Rider, for example, offers the RIDER KICKS FIGURE series, a medium-price, 6-inch set of action figures. The RKF Series has been one of the most popular series throughout the later heisei era amongst fans.
RKF has excellent build quality and style for its price, although they tend to miss some of the finer details. RKF will often have good articulation and accessories, but lack printing or any paint detail on the back of the figure.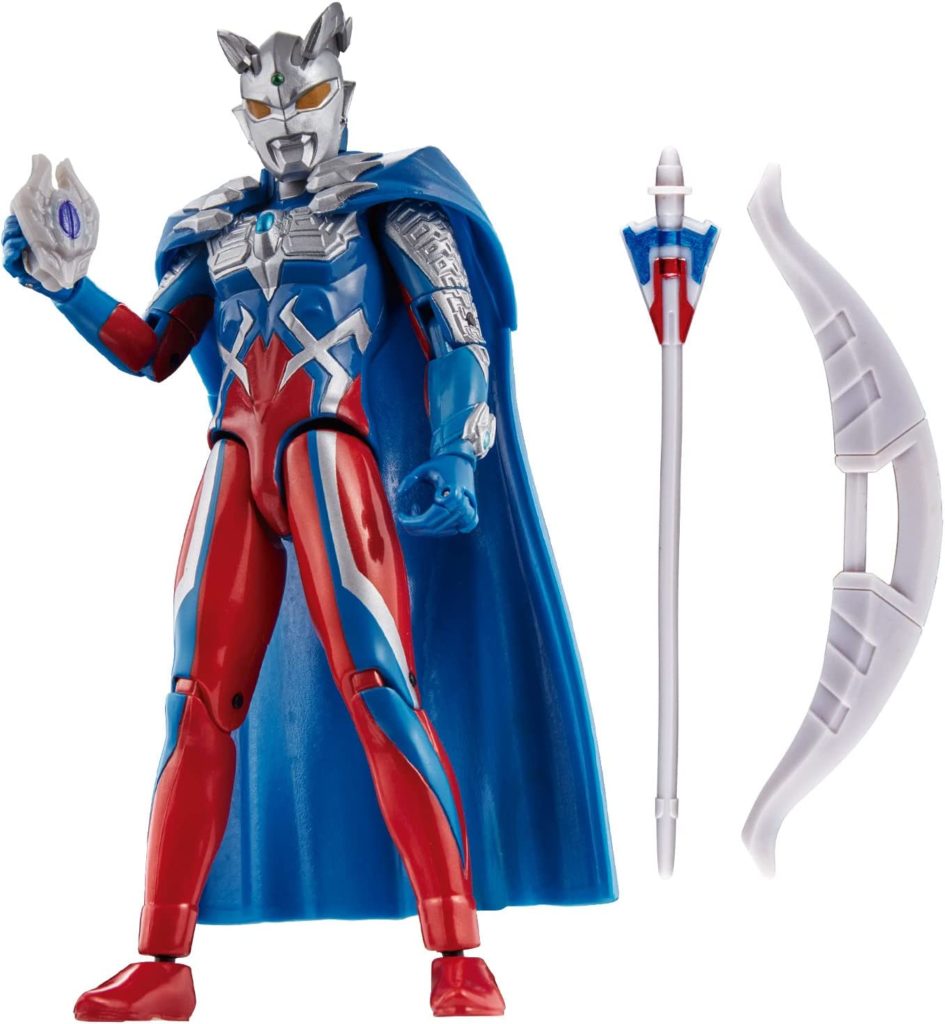 For Ultraman fans, there's the 'Ultra Action Figure' series. It's similar to RKF in terms of price point, size and articulation. It's a relatively new figure line for the franchise, but over the last year alone, it's had many new releases from the Ultraman series across recent 'new generation' series and even the recent 'Shin Ultrama'n movie.
It's also common to find Super Sentai action figures at similiar scales and price points, although the releases can be infrequent. Super Sentai gimmick toys ('ranger keys', 'sentai gears' etc.) are a lot easier to find, (and are so extensive that we could detail these as an entirely separate blog post) but articulated action figures are certainly available – a broad search will reveal a few different types within this mid-range area.
Premium Action Figures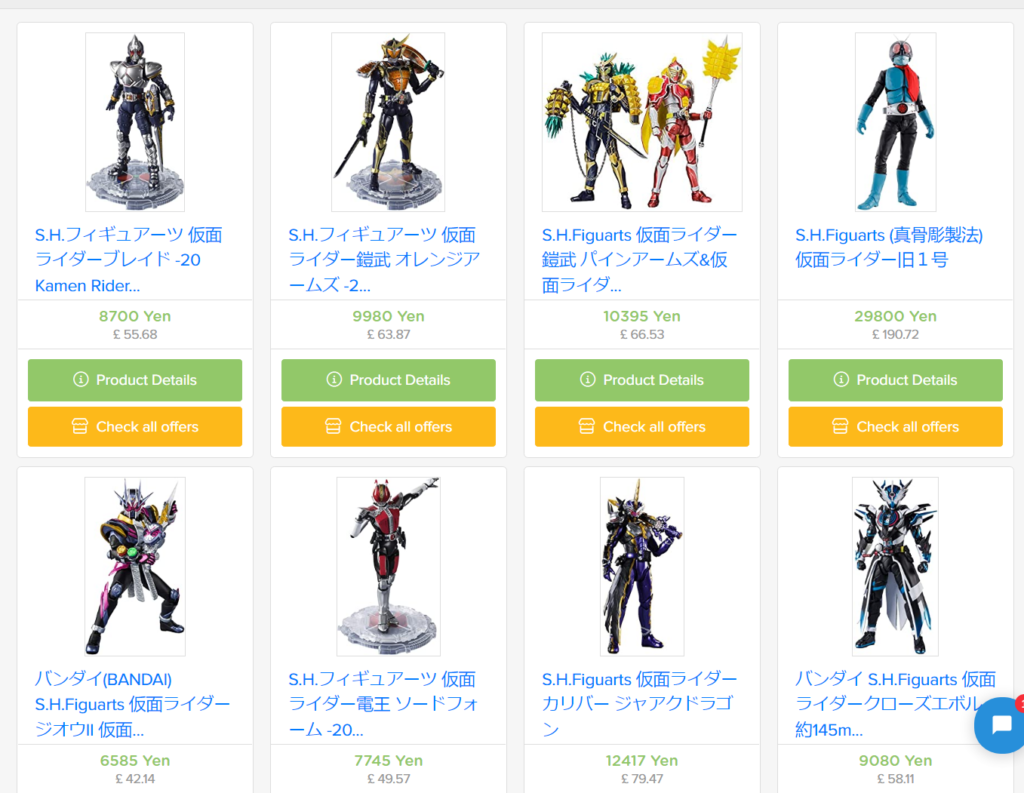 Finally, we come to the holy grail of Tokusatsu collectables; the stuff that's easy to spend all of your money on. The premium figures.
S.H. Figuarts is a series that is particularly acclaimed for its tokusatsu character figures. For Kamen Rider fans, there's literally a huge amount of S.H. Figuarts to choose from, but the figure line has also featured characters from Godzilla, Ultraman and even obscurer tokusatsu shows like GARO. Many of the characters from tokusatsu media can be found in the main Figuarts line, whilst giant creatures from various kaiju series can be found with the 'Monsterarts' label.
S.H. Figuarts are excellent thanks to their consistency – all of the main Figuarts are in scale with each other, offer an excellent range of articulation and excellent quality of construction and detail. If you're looking for the 'best' when it comes to finding figures of your favourite tokusatsu character, Figuarts might just take the crown.
Unfortunately, tokusatsu characters appearing in other popular figure lines, such as Figma or Nendoroid, are rare occurrences. These two series by Good Smile Company also offer excellent quality, but are largely dominated by releases based on anime, manga and video games. If you're looking for Tokusatsu figures, S.H Figuarts is your best bet, in addition to the mid-range, candy toy and sofubi toys we've described above.
_____________________
That's all for today's Tokusatsu toy shopping guide – if you'd like to find any of the items described above, you can use Neokyo to search across trusted Japanese marketplaces. From there, we'll have them shipped directly to door whenever you want!